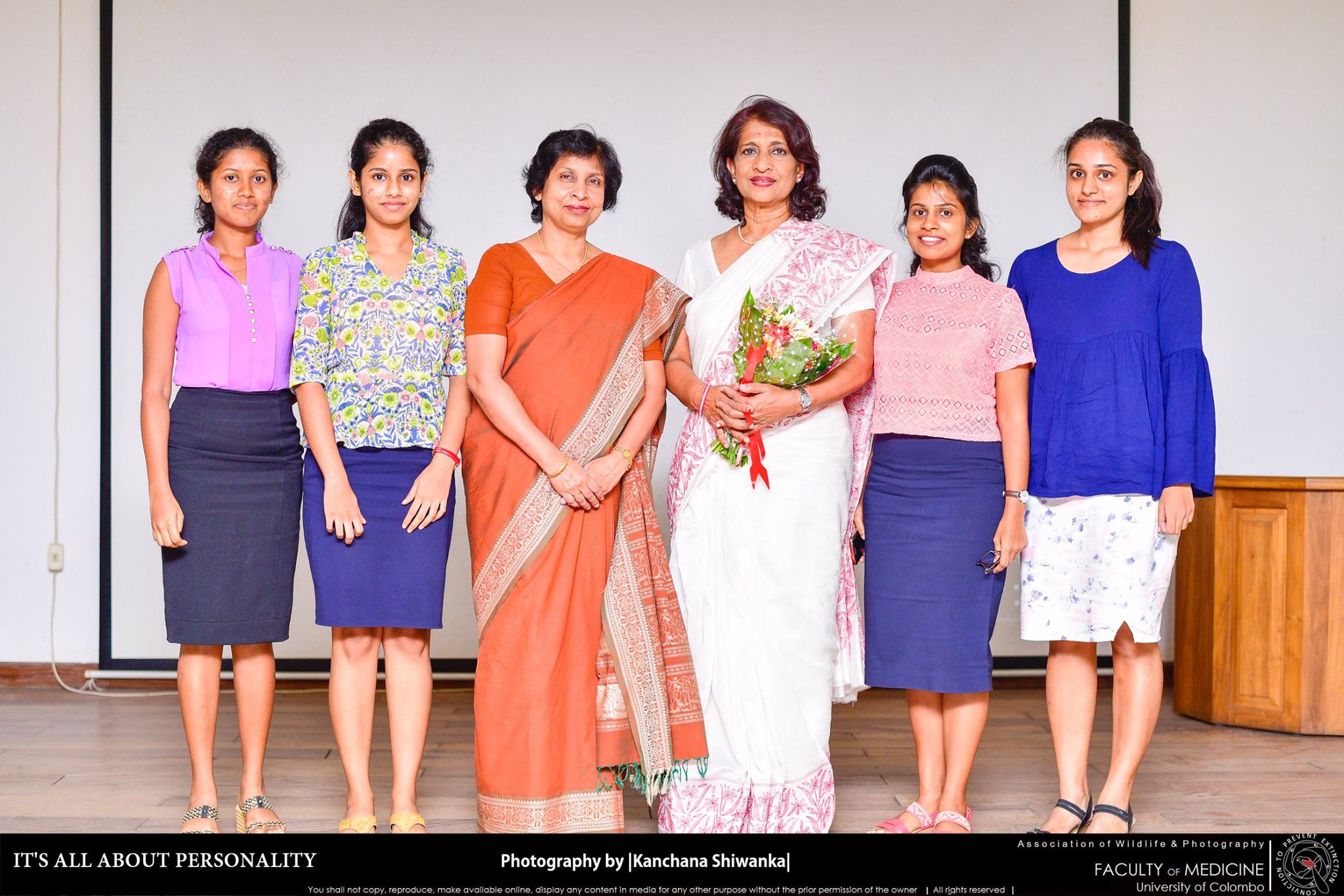 Workshop on grooming and etiquette – Golden Z club
"Its all about personality " the Grooming & Etiquette training session organized by the Golden Z club of Zonta Faculty of Medicine Colombo was held with success at faculty premises on 10th May 2018. The session was coordinated by the well known Sri Lankan beautician and entrepreneur Mrs. Nayana Karunaratne, and important aspects of personality like attire, hygiene, communication, good conduct, and professionalism were elaborated on, by her.
The event proceeded with the enthusiastic participation of over 150 students and special guests,  Professor Jennifer Perera, Dean, Faculty of Medicine Colombo, Dr. Marlene Abeywardene, Past District Governor of Zonta Club, Mrs. Suzette de Alwis and Dr. Dilani Lokuhetti, senior academic advisor of Golden Z club,  were present to grace the occasion.