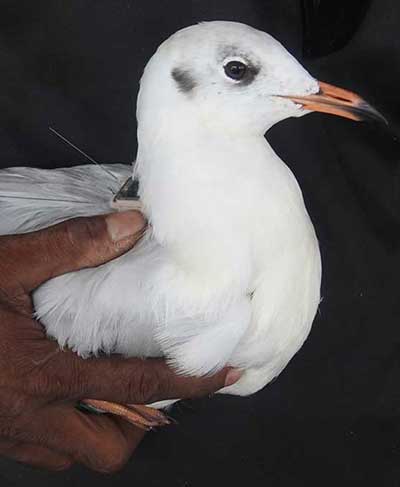 FOGSL, University of Colombo unravels the mysterious migratory journeys of enigmatic waterbirds of Sri Lanka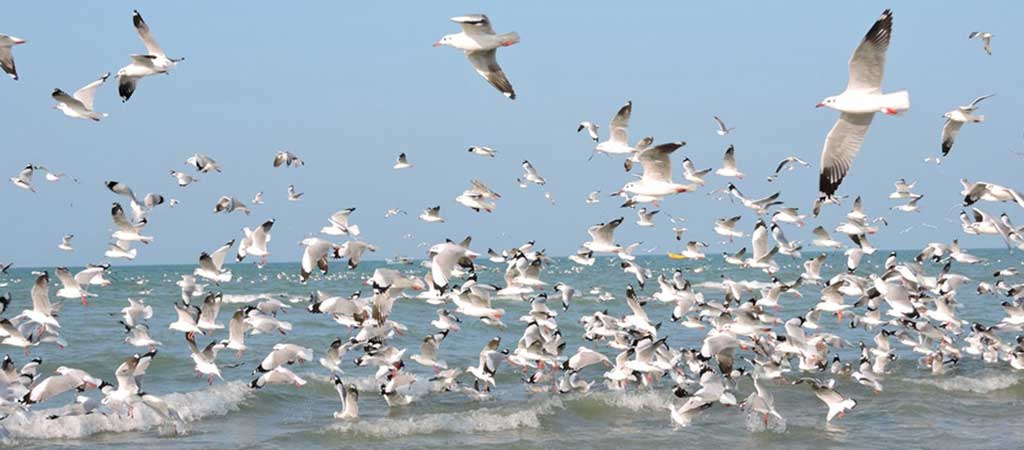 Part 03: The Himalayan Crossing of Brown-headed Gulls (Chroicocephalus brunnicephalus) – 2022
It is with great excitement that we announce the second Himalayan crossing of a tagged bird of our CAF migration tracking project in Sri Lanka. After witnessing the trans-Himalayan crossing of our first tagged Brown-headed Gull (Hima Kumari) last year, we have just observed another successful Himalayan crossing. Again, it is another Brown-headed Gull that we tagged in Thalaimannar fishing harbor in Northwestern Sri Lanka on the 30th of March.
Having wandered around the wetlands of Mannar for a period of one & half months, our Brown-headed Gull finally left Mannar on the night of May 14th, via Iranativu Island, then Point Pedro of northern Sri Lanka, to arrive at Godavari River on the coast of Andhra Pradesh, India, on the dawn of 15th May. This first phase of his tour lasted for 900km and a half a day. Having spent the day at the Godavari River in India, he recommenced his journey on the 15th night, flying above the states of Telangana, Odisha, Chhattisgarh (crossing Mahanadi River on the way), and Jharkhand, to arrive in Bihar by the 16th night. A day's journey encompassed an astonishing 1200km! Only by then, he decided to stop over there in the Ganges, Patna (Bihar, India) for two days – 17th & 18th of May.
The third & most challenging phase of his journey began on the 18th night as he departed his stopover in Patna. Flying northeast, he crossed the Indo-Nepal border at 10.30 at night & started ascending the snow-clad Himalayas after midnight. He flew the high altitudes between the peaks of Cho Oyu (8188m – 27,300 feet, the sixth highest mountain in the world) & Gyachung Kang (7952m – 26,510 feet). Our humble gull from the fishing ports of north was climbing the Himalayas, just 20km west of Mount Everest. By then we nicknamed him 'Sherpa Tenzing' to honor the great sherpa who accompanied the New Zealand explorer Edmond Hillary on their historic journey, 69 years ago, along this same snowfield in the month of May 1953. The two men reached Everest a few days after that, making them the first men to conquer the tallest peak on the planet. Sherpa Tenzing Norgay, a member of a Himalayan native community, was considered one of the top 100 men who influenced humanity in the 20th century.