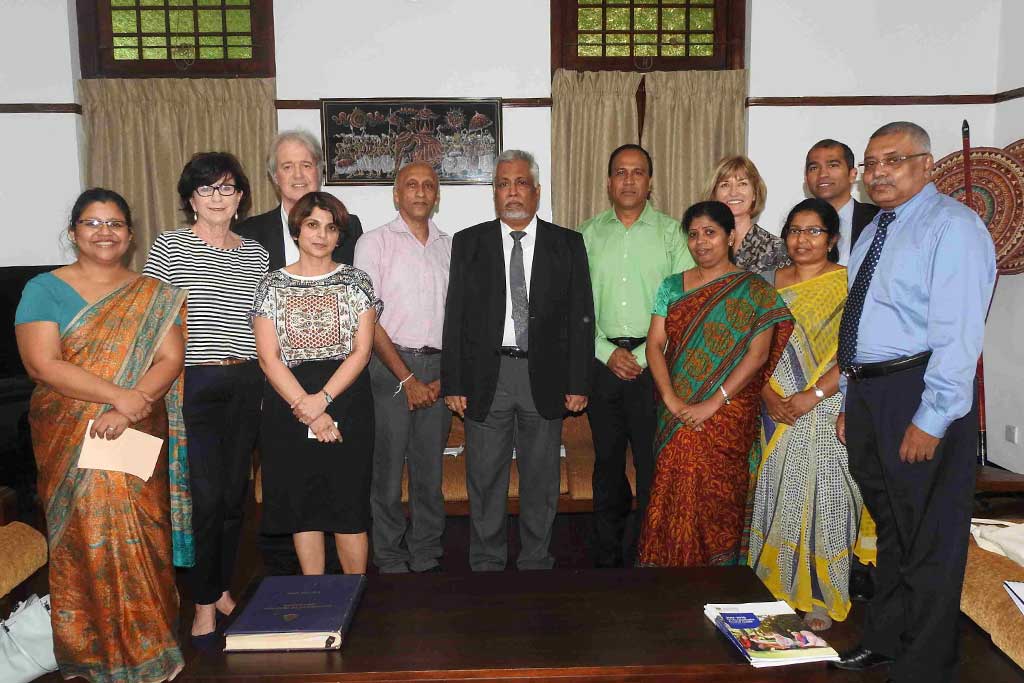 University of Western Australia to collaborate with University of Colombo
A high profile delegation led by Professor Tony O'Dennel, the Pro-Vice-Chancellor, and the Executive Dean of Faculty of Science from University of Western Australia visited University of Colombo on 15th November 2016. Professor Kadambot Siddique Director and Chair of the Institute of Agriculture, Professor Anu Rammohan Associate Dean International Relations, UWA Business School, Ms.Annabel Turner International Development Manager, Faculty of Science, Mr. Bev Partridge, International Development Manager, School of Business and Mr. Rutwik Pungliya Regional Manager, University of Western Australia accompanied Professor O' Dennel during the visit.
During the visit, the delegation met Professor Lakshman  Dissanayake, Vice-Chancellor of University of Colombo, Professor Athula Ranasinghe, Dean Faculty of Arts, Professor Nayani Melegoda, Dean, Faculty of Graduate Studies, Dr. R. Senathiraja, Dean, Faculty of Management and Finance, Professor Ranjith Mahanama, Dean, Faculty of Science, Dr. Sudeera Ranwala, Head, Department of  Plant Sciences, Dr. Maneesha  Pasquale, Head, Department of  International Relations and Dr. Kokila Konasinghe, Director of the International Unit. The discussions were mainly focused on initiating joint degree programs by two institutes and initiating postgraduate student exchange program between the institutes. This will open up more opportunities for the students and faculty of both Universities. The meeting was organized by the International Unit of University of Colombo.