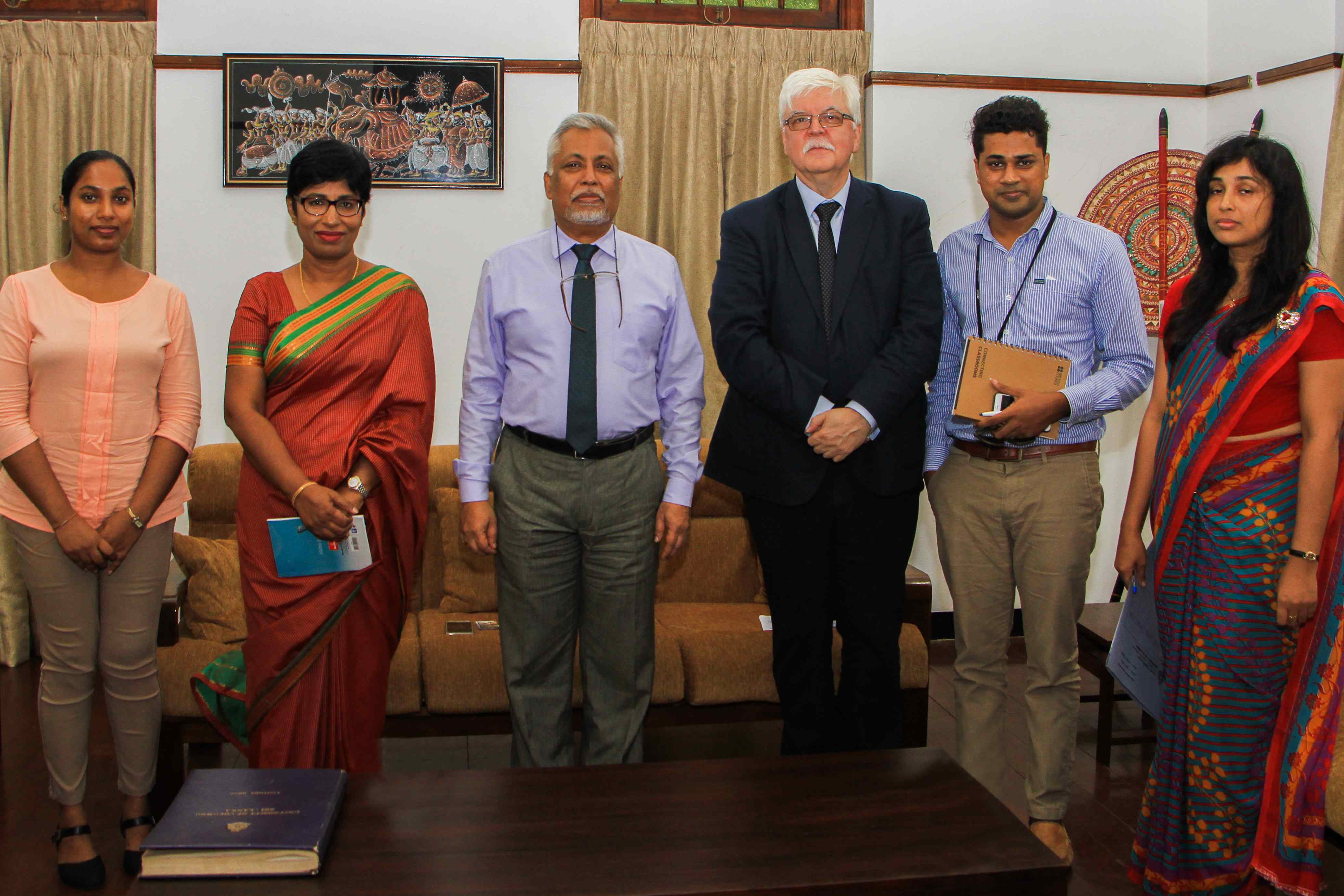 University of Glasgow to collaborate with University of Colombo
Professor William Cushley, International Dean, Eurasia and South Asia of University of Glasgow, United Kingdom, visited University of Colombo on 28th June and met Senior Professor Lakshman Dissanayake , Vice Chancellor of University of Colombo and Professor Nayani  Melegoda, Dean, Faculty  of Graduate Studies at the Vice Chancellor's Office. Professor Cushley was accompanied by Mr. Chamath  Peiris , Manager, Higher Education and Education Services, British Council, Sri Lanka.
During the meeting both parties agreed to initiate with postgraduate research collaborations in Social Sciences and Humanities studies and to  expand the collaborations in to other fields such as faculty and students exchange.