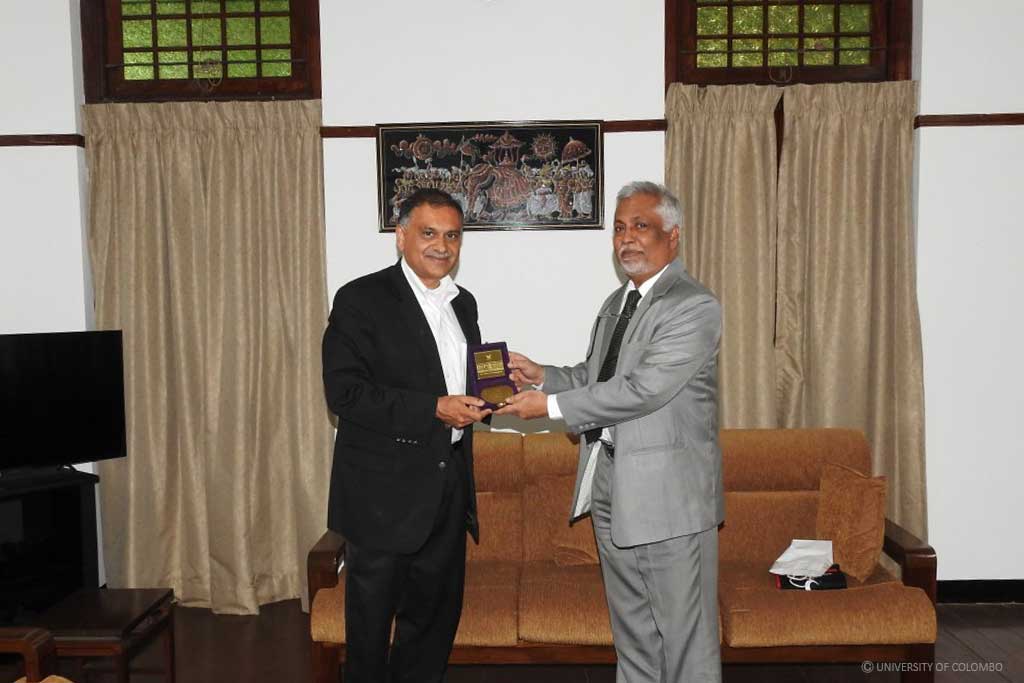 University of Cincinnati, USA to collaborate with University of Colombo
Professor Raj Mehta, Vice Provost of UC International, Professor Lisa Holstrom, Senior Assistant Dean, College of Arts & Sciences, Professor Gowribalan Ananda Vamadeva, Associate Professor of Mathematics of University of Cincinnati, Ohio State, USA, visited Professor Lakshman  Dissanayake, the Vice-Chancellor of University of Colombo and other academic representatives of the university on 11th October 2016 and discussed initiating student exchange, faculty exchange, joint research and short term excursion programs between the two institutes in near future. During the meeting, both parties explore the possibility of initiating the cooperation between two institutes at small scale and then to expand the collaboration to other possible arenas.
Professor Athula Ranasinghe, Dean, Faculty of Arts, Professor K.R.R.Mahanama, Dean Faculty of Science, Professor Upul Sonnadara, Head of the Department of Physics, Dr. Thilan Hewage, Head of the Department of Mathematics, University of Colombo accompanied the Vice-Chancellor at the meeting. This will open up more opportunities in near future for both faculty and students of the two universities. The meeting was organized by the International Unit of University of Colombo.