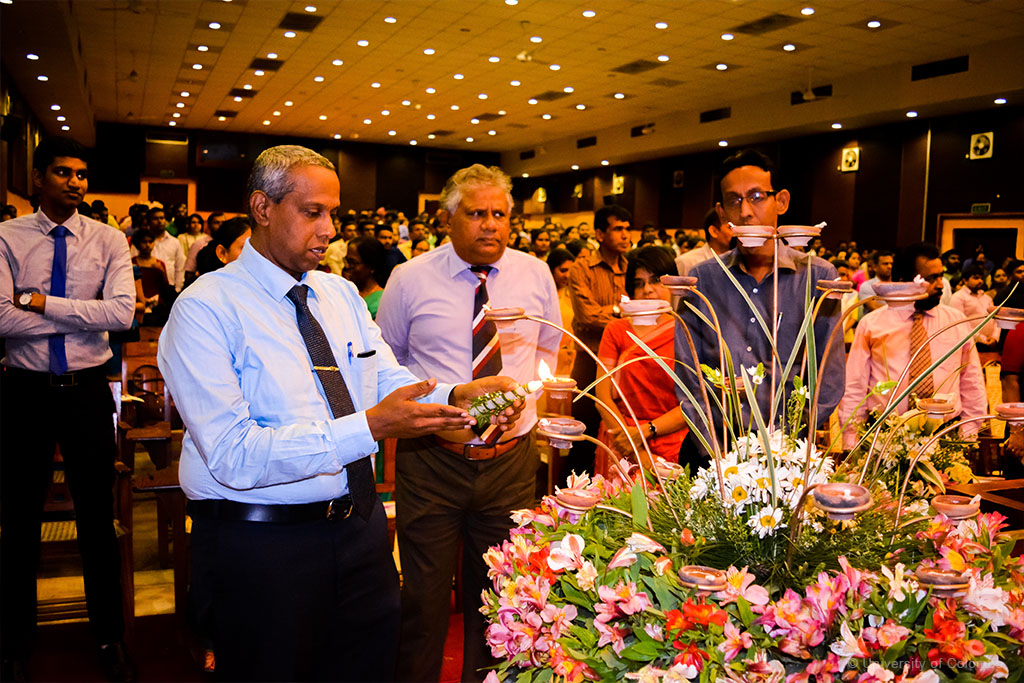 The Inauguration Ceremony of the Bachelors of Labour Education Programme
The Institute of Human Resource Advancement (IHRA) celebrated the inaugural ceremony of the Bachelor of Labour Education Programme and Diploma in Labour Education programme for 2018 academic year. The Inauguration was held on 1st of August 2018 at 6.00 PM in the New Art Theatre, Art Faculty, University of Colombo with master of ceremonies. In this year the institute extends a warm welcome to approximately 220 students who begin their undergraduate programme and 66 students for Diploma programme. Dr. WS Chandrasekera, Senior lecturer, IHRA welcomed students to the Bachelor of Labour Education and Diploma in Labour Education Programme.
The keynote address was delivered by Professor J.A.S.K Jayakody, Director, IHRA, who spoke on how a graduate should contribute to the advancement of society who recommend their higher studies during the mid-career. Finally, the coordinator of the BLE programme gave additional course details to students and spoke of the blended learning environment they would enjoy during their studies at IHRA.