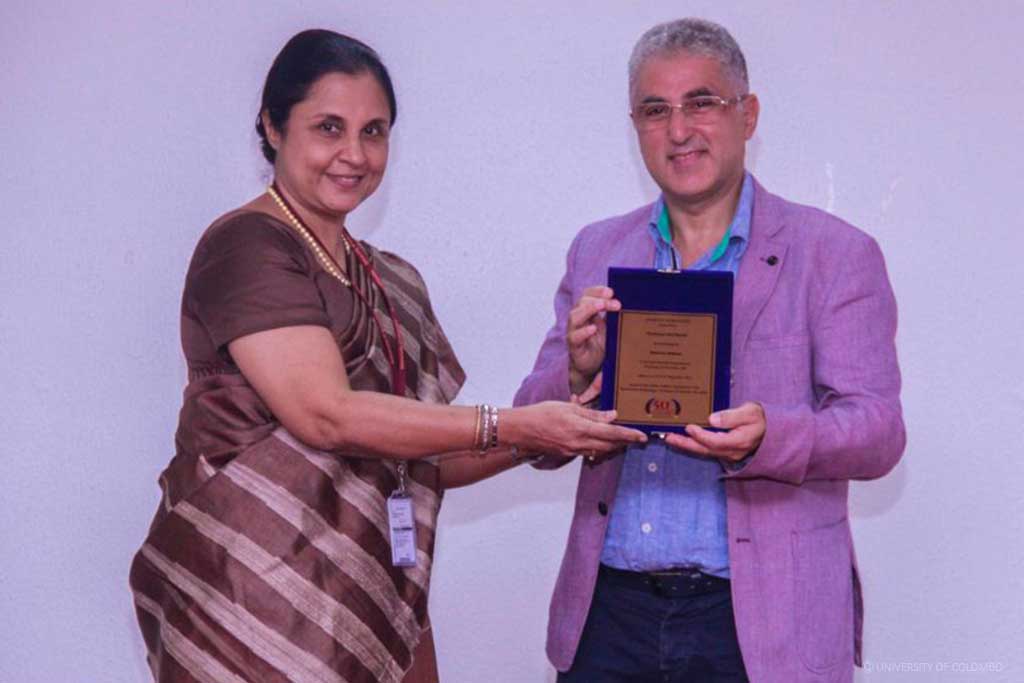 International Symposium on 'Sociology for Everyday Life'
The International Research Symposium of the Department of Sociology organized in celebration of its fiftieth milestone, with the theme 'Sociology for everyday life' was held successfully on the 3rd and 4th of September 2019 at the University of Colombo premises. The inauguration ceremony was held on the 3rd of September at the College House Auditorium. The Chief Guest for the event was the Vice-Chancellor Senior Professor Chandrika N Wijeyaratne, and the Guest of Honour was the Dean of the Faculty of Arts, Senior Professor Premakumara de Silva. The keynote speech was delivered by the President of the International Sociological Association, Professor Sari Hanafi, who spoke on 'Global Sociology: Toward New Directions'.  A number of distinguished guests including well reputed academics, practitioners, representatives from governmental and non-governmental organizations and student bodies graced the inaugural ceremony.
The symposium consisted of a number of sessions on emerging complexities in urban life, social and psychological aspects of care work, social aspects of displacement and environmental change, social construction of normality and issues in adaptation and conflict, violence and psychological well-being for two days. The sessions were chaired by Professor Krishan Deheragoda, Professor Jeanne Marcek, Dr. Padmani Mendis, Dr. Pamela Dias, and Mr. Kishan Sugathapala. In addition, a panel discussion on 'Sociology in Sri Lanka: Retrospect and Prospect' was held moderated by Emeritus Professor Kalinga Tudor Silva as the moderator and Emeritus Professor Siri Hettige, Professor Bob Simpson and Dr. Sepalika Welikala with the objective of surveying the trajectory of teaching and research in Sociology in the country in post-independence Sri Lanka. On the 4th of September, a second keynote speech on "Glimpses on the everyday in the Sociology of Sri Lanka' was delivered by Professor Jonathan Spencer, Regius Professor, University of Edinburgh. In his speech, Professor Spencer positioned the development of Sociology in the country and tapped into the nuances of everyday in the Sociology of Sri Lanka. The symposium activities were followed by more sessions on the aforementioned themes and concluded successfully with an academic writing workshop for early career academics conducted by Professor Sari Hanafi, President of the International Sociological Association.