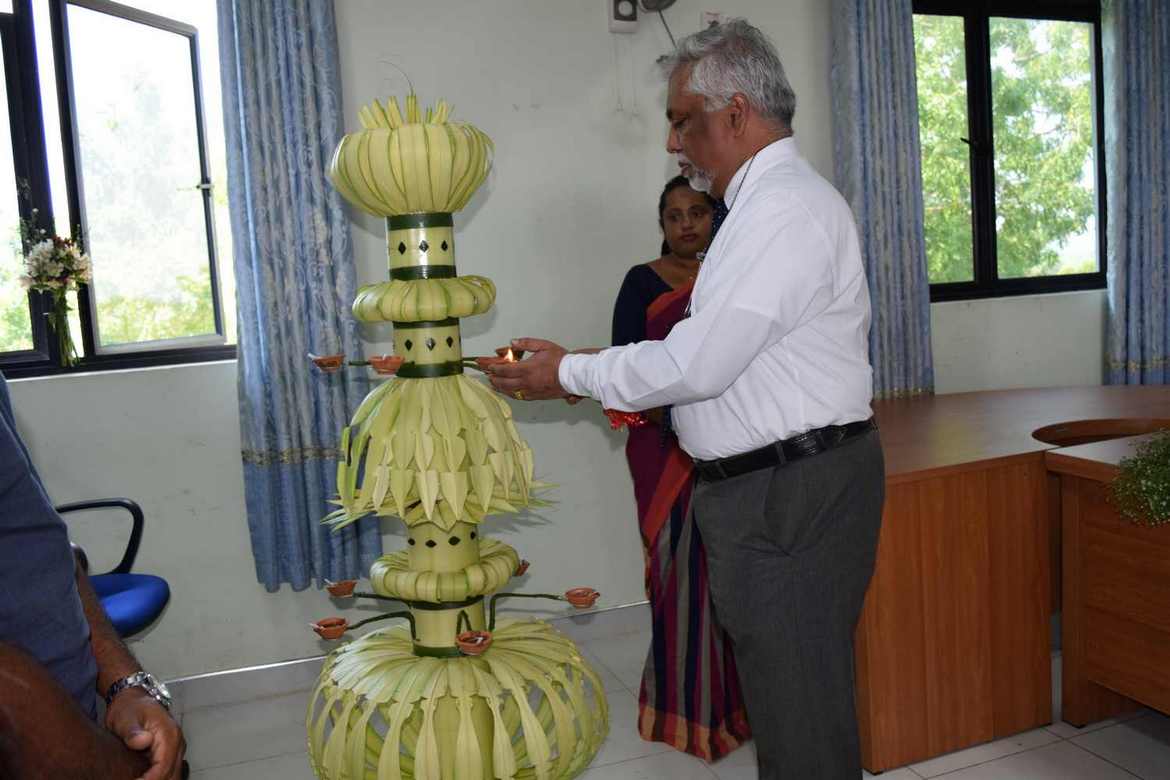 Student Welcome 2017- UCIARS , Weligatta, Hambantota
Senior Professor Lakshman Dissanayake, Vice Chancellor of University of Colombo has participated for the student welcome of 8th Intake of Bachelor of Agro-technology Degree program for farming community in Institute for Agro-technology and Rural Sciences at Weligatta, Hambantota on 18th March 2017. Registrar of University of Colombo, Professor Ranjith Mahanama; Acting Director of UCIARS, Students from senior batches, family members, academic and administrative staff of UCIARS attended for the program.
Presence of Vice Chancellor for the occasion as well as discussion with students on their current issues created a new impression for new comers and students of the institute.