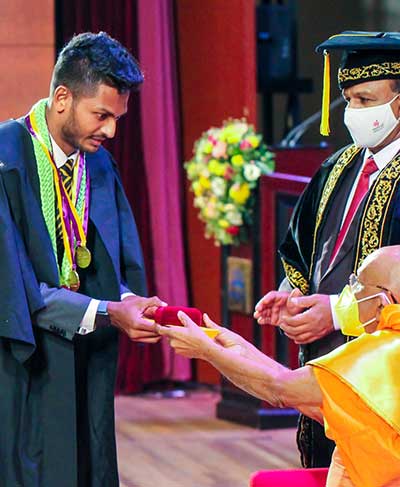 Student of the Year – Ceremonial Graduation 2019 | Mr. H K D K Fernando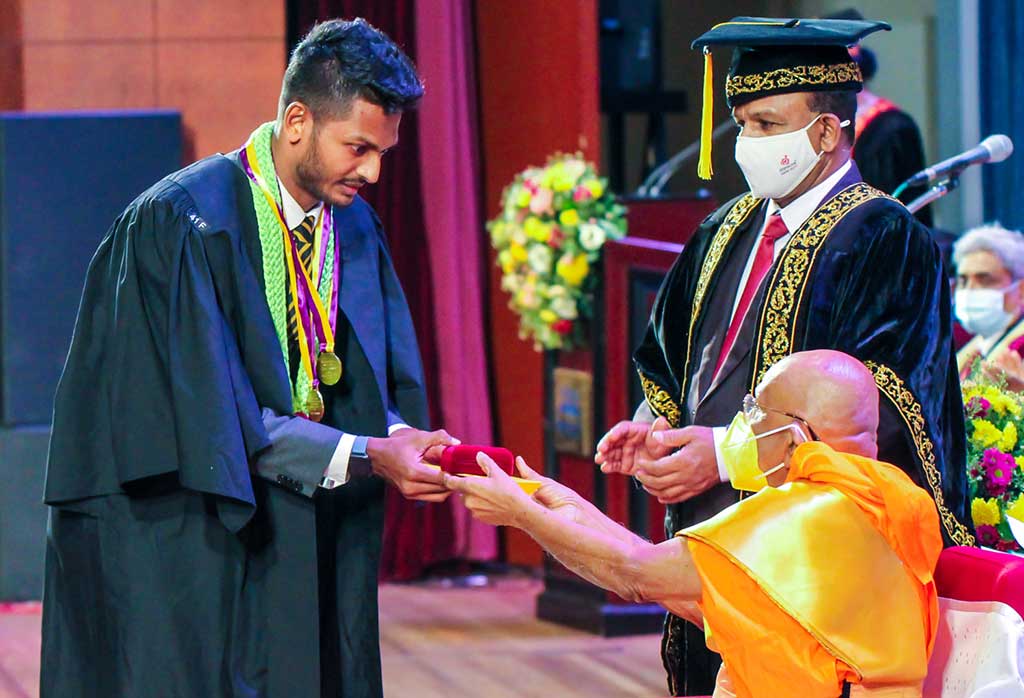 Mr. H K D K Fernando the Student of the Year in the Ceremonial Graduation 2019, completed his Bachelor of Business Administration (Honours) in International Business degree with First Class Honours Faculty of Management and Finance in 2019. In the year 2018, he was appointed as the Vice-Captain of the University Rugby team, which became the Second Runners-up of the Inter-University Rugby Championship 2018. In 2019 he captained the National 'C' Division Rugby Tournament organized by the Sri Lanka Rugby Football Union. Most notably, the team emerged as champions at the Sri Lanka University Games 2019 after 10 years under his captaincy. He was awarded University of Colombo colours in 2016, re-awarded in colours in three consecutive years from 2017 to 2019, and the Sri Lanka University Sports Association (SLUSA) colours in 2018 and 2019.
He was the President of the Amalgamated Club (Sports Council) of the University of Colombo in the year 2019 and led the teams representing the University in 22 sports at the 13th edition of Sri Lanka University Games. Going beyond sports, he was the Treasurer of the intra-faculty talent show 'Talento 2017'. In addition to that, he was the Sergeant-at-arms of the Rotaract Club of the University of Colombo Faculty of Management and Finance. Further, He was the first winner of the Prof. J.A.S.K. Jayakody Memorial Gold Medal for the Most Outstanding Student of the Year 2019 awarded by the Faculty of Management and Finance. In April 2021 he joined the Department of International Business, Faculty of Management and Finance as an Assistant Lecturer while reading his postgraduate degree in Master in Business Administration specializing in International Business.