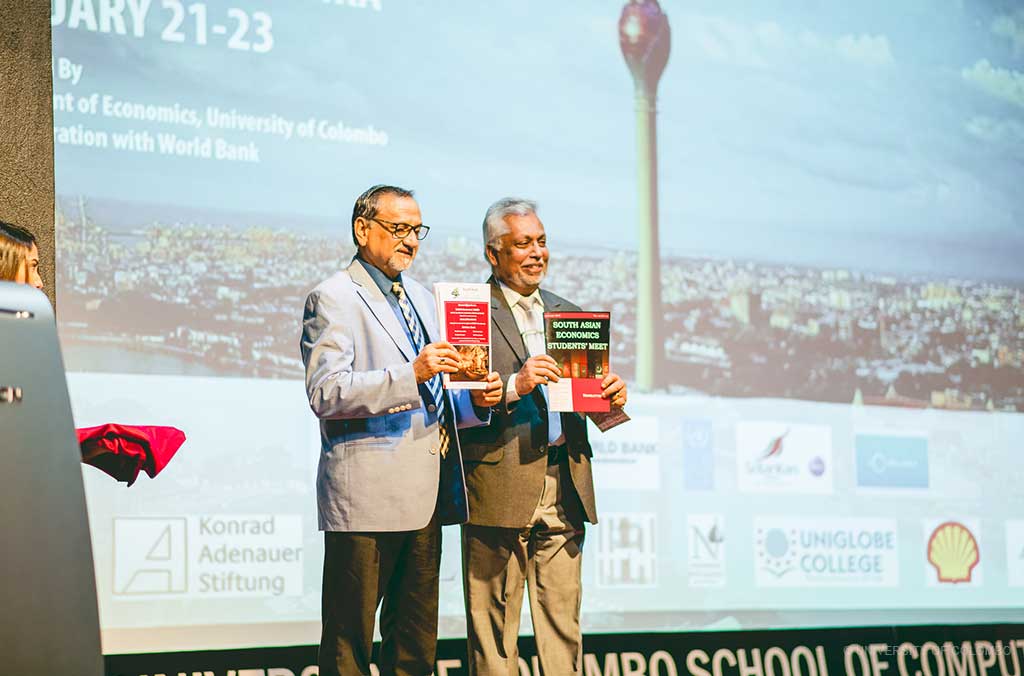 15th South Asian Economics Students' Meet (SAESM)
SAESM is one of the unique platforms which provides young economists in the South Asian region to share their research findings and to present them to a wider audience. The Department of Economics University of Colombo was the chief organizer of this year's event which was held between 21st of January to 23rd of January 2019 in Colombo Sri Lanka. As usual, all the leading economics departments in the region eagerly participated in the event to show their academic excellence in providing new avenues to identify and resolve the promising issues in the region.
The inauguration ceremony of SAESM 2019 was held at the University of Colombo School of Computing (UCSC) auditorium with the participation of many eminent personals including the Central Bank Governor Dr. Indrajit Coomaraswamy, the Vice Chancellor of the University of Colombo Senior Professor Lakshman Dissanayake and many more. The Department of Economics joined hands with World Bank (WB) and United Nation Development Programme (UNDP) to make this event a success. Adding to that, funding from these agencies provided silent evidence for SAESM international recognition as well.
The technical session of SAESM 2019 was held at Cinnamon Lakeside hotel on 22nd and 23rd of January. All the participants did their best to get wins under their belt. However, India managed to show their colours in this year's event compared to other participating countries. The Department of Economics conveys its sincere gratitude to everyone who dedicated their valuable time and effort to make this event a success.