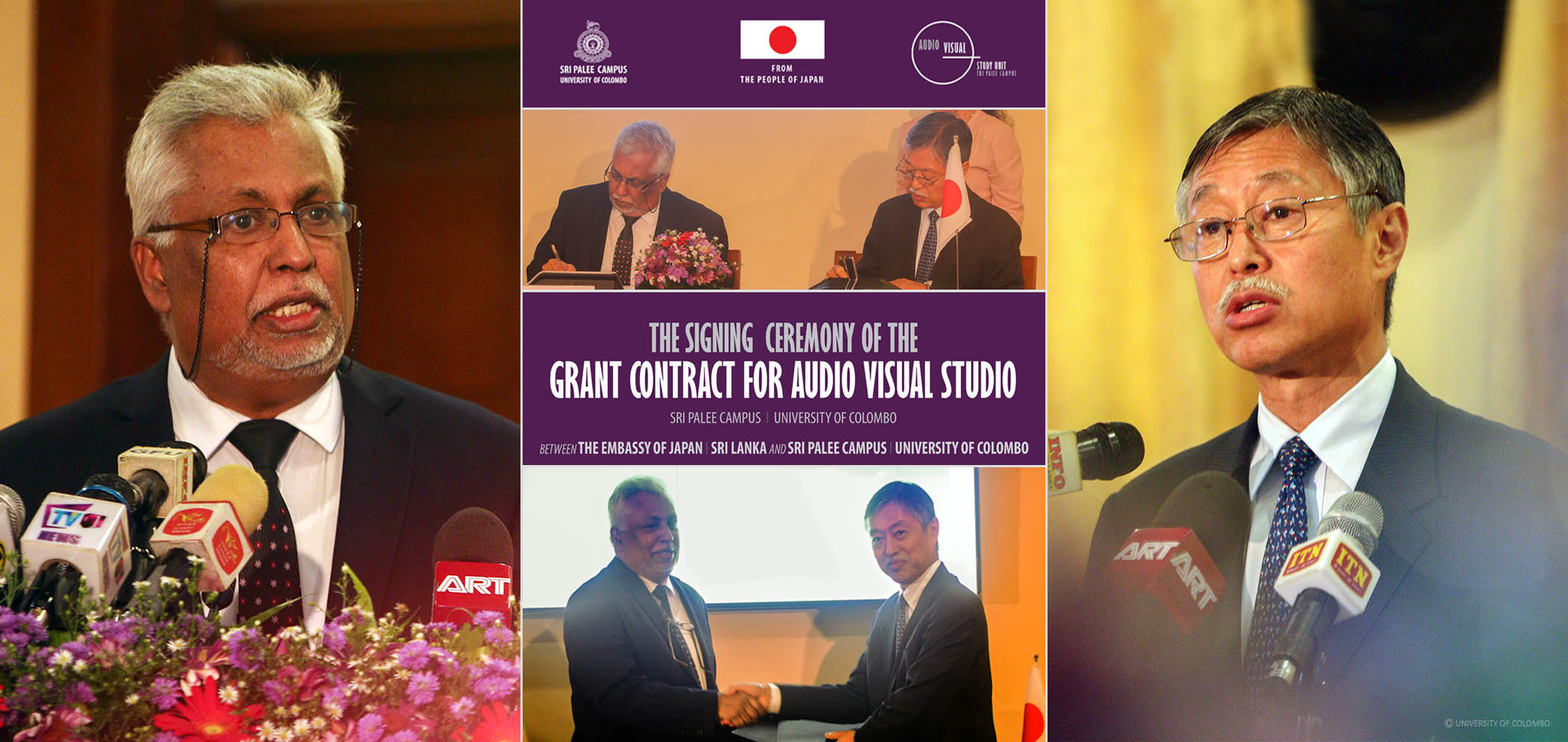 Grant Contract between Japan and Sri Palee Campus, University of Colombo
The government of Japan has granted a total of 12 million rupees under its "Grant Assistance for Grassroots Projects" to the Department of Mass Media, Sri Palee Campus, University of Colombo to establish an Audio-Visual Studio equipped with a new multi-camera system and post-production and color grading facilities. This will contribute to improving our undergraduates' practical component of different disciplines they are specialized in.
The official signing ceremony of this grant contract between the Embassy of Japan in Sri Lanka and Sri Palee Campus, University of Colombo has taken place in the Senate Hall of the College House, University of Colombo on the 17th of January 2018 at 11. 30 a.m.
The Japanese Ambassador to Sri Lanka, HE Mr. Kenichi Suganuma, the Vice Chancellor of the University of Colombo, Senior Professor Lakshman Dissanayake, and Heads of the Departments of Sri Palee Campus including distinguished guests have graced this occasion.