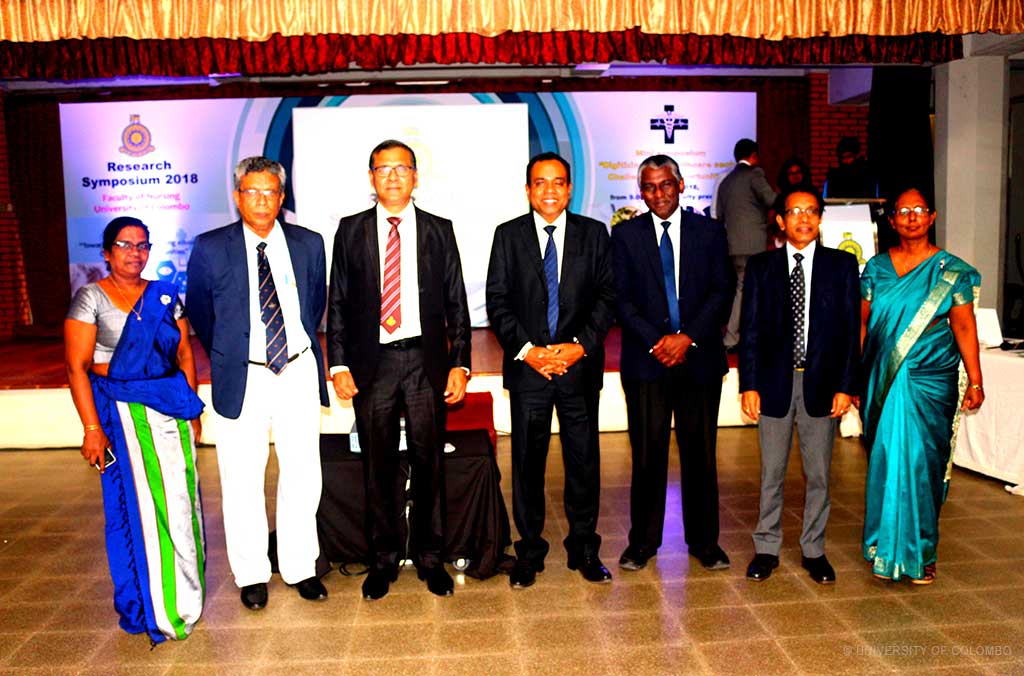 Research Symposium 2018 – Faculty of Nursing
Aligning with the University Annual Research Symposium 2018, Faculty of Nursing organized a Mini-symposium under the theme of 'Digitizing the healthcare sector-challenges and opportunities' on 9th November 2018 at the faculty premises. Emeritus Professor Narada Warnakulasuriya from Sir John Kothalawala Defence University delivered the keynote address of the session.
Professor Vajira Dissanayake from Faculty of Medicine, University of Colombo, Dr. R.B. Marasinghe from Faculty of Medical Sciences, University of Jayewardenepura, Dr. Azeema Fareed representing COMSATS Secretariats in Pakistan along with Dr. S.S.P. Warnakulasuriya from Faculty of Nursing, University of Colombo participated as the keynote speakers of the event. The afternoon session was dedicated to the technical presentations of the Faculty Research Symposium.