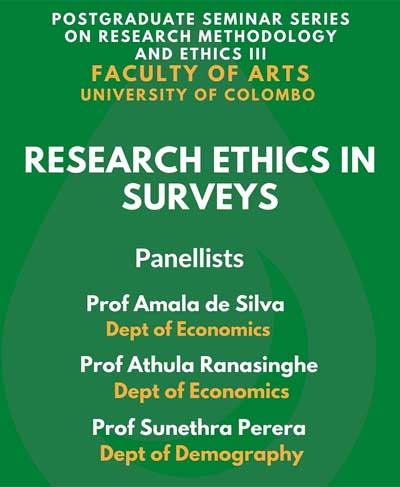 Research Ethics in Surveys, Postgraduate Seminar 3 – Faculty of Arts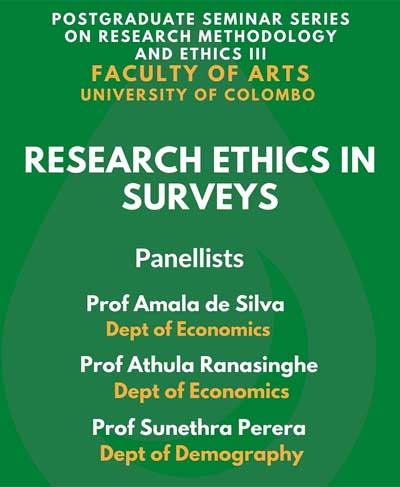 This seminar focused on the ethical concerns related to a very common data collection method – surveys. Panellists Prof. Amala de Silva (Department of Economics) and Prof. Sunethra Perera (Chair, ERC and faculty member, Department of Demography) spoke on this, and the discussion was moderated by Dr. Kaushalya Perera (Director of Postgraduate Studies). This is the third in the Postgraduate Seminar Series on Research Methodology and Ethics organized by the Faculty of Arts in collaboration with the Ethics Review Committee of the Faculty of Arts, University of Colombo.
This seminar was held on 27 February 2021 via zoom.