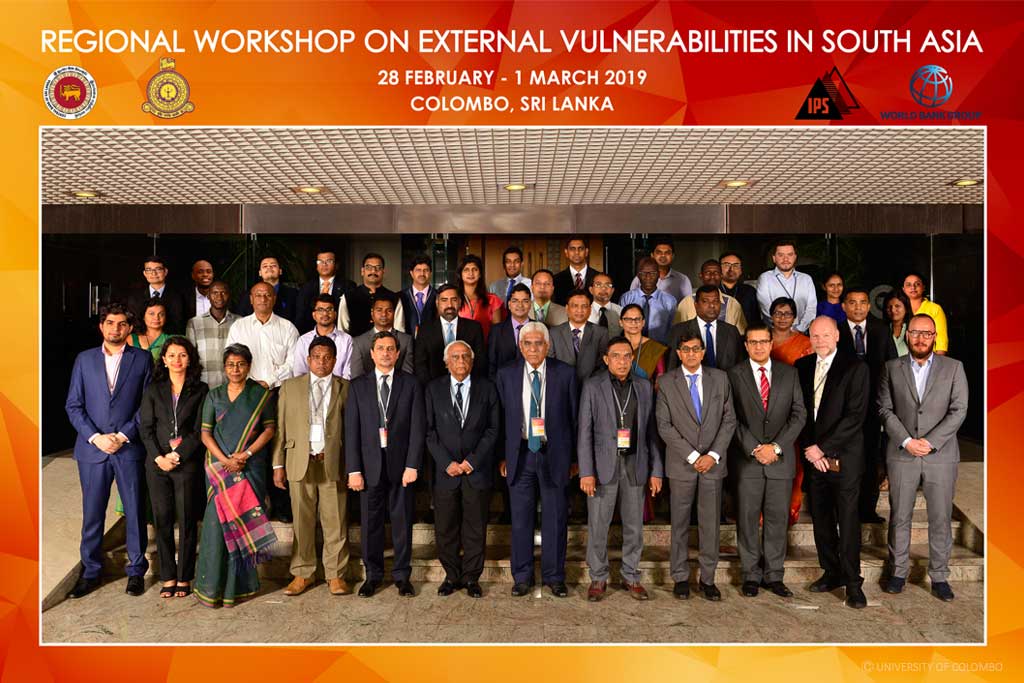 Regional Workshop on External Vulnerabilities in South Asia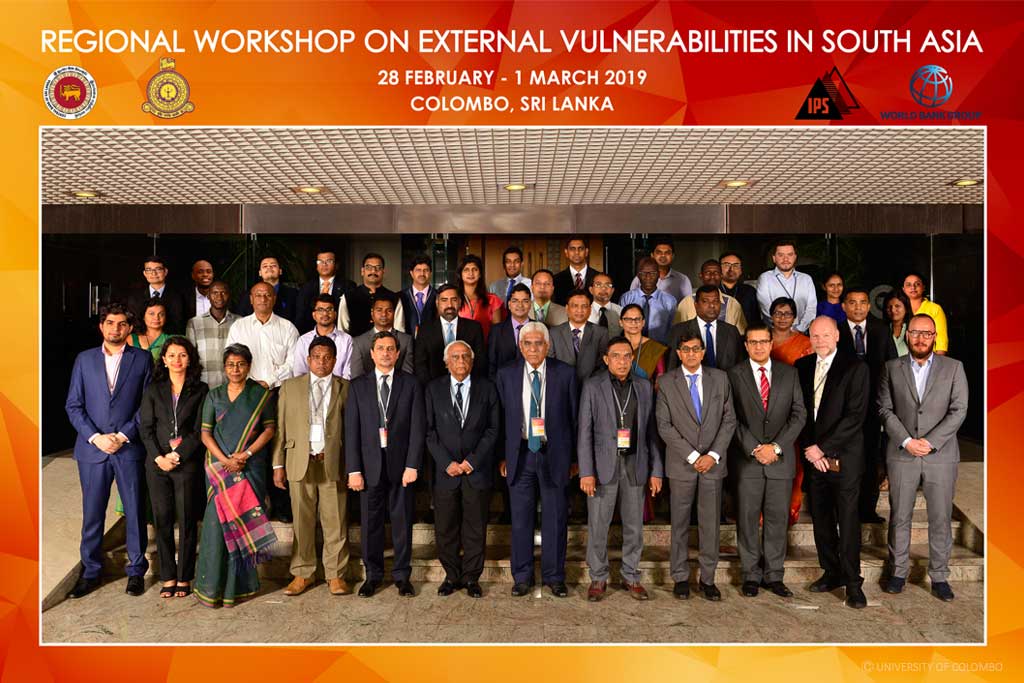 ---
As the "Asian Century" unfolds South Asia is expecting to be a major player in driving the future growth. Despite the vast diversity in the region including cultural and economic differences, collaborative actions are required for effective management of future challenges. As the economic growth rates get accelerated; the region's exposure to external vulnerabilities also expands. As a responsible knowledge hub, the Department of Economics University of Colombo joined hands with leading institutes such as the World Bank, the Central Bank of Sri Lanka and the Institute of Policy Studies to organize a regional conference on "External Vulnerabilities in South Asia".
The event was held on 28th February and 1st March 2019 at the John Exter International Conference Hall at the Central Bank premises in Colombo, Sri Lanka. During the two-day conference, detailed accounts on external risks faced by the South Asian countries were discussed with the aim of providing long-lasting solutions to promising external vulnerabilities such as current account deficits and foreign debt.
Academics and Professionals from South Asian countries eagerly participated at the conference to show their academic excellence in providing new avenues to identify and resolve the promising external issues in the region. The workshop proceeded with the participation of many eminent personnel including the Governor of the Central Bank of Sri Lanka Dr. Indrajit Coomaraswamy, the South Asia Chief Economist at the World Bank Hans Timmer, the Head of the Department of Economics of the University of Colombo Professor Sirimal Abeyratne and the Executive Director of the Institute of Policy Studies Dr. Dushni Weerakoon and many more.