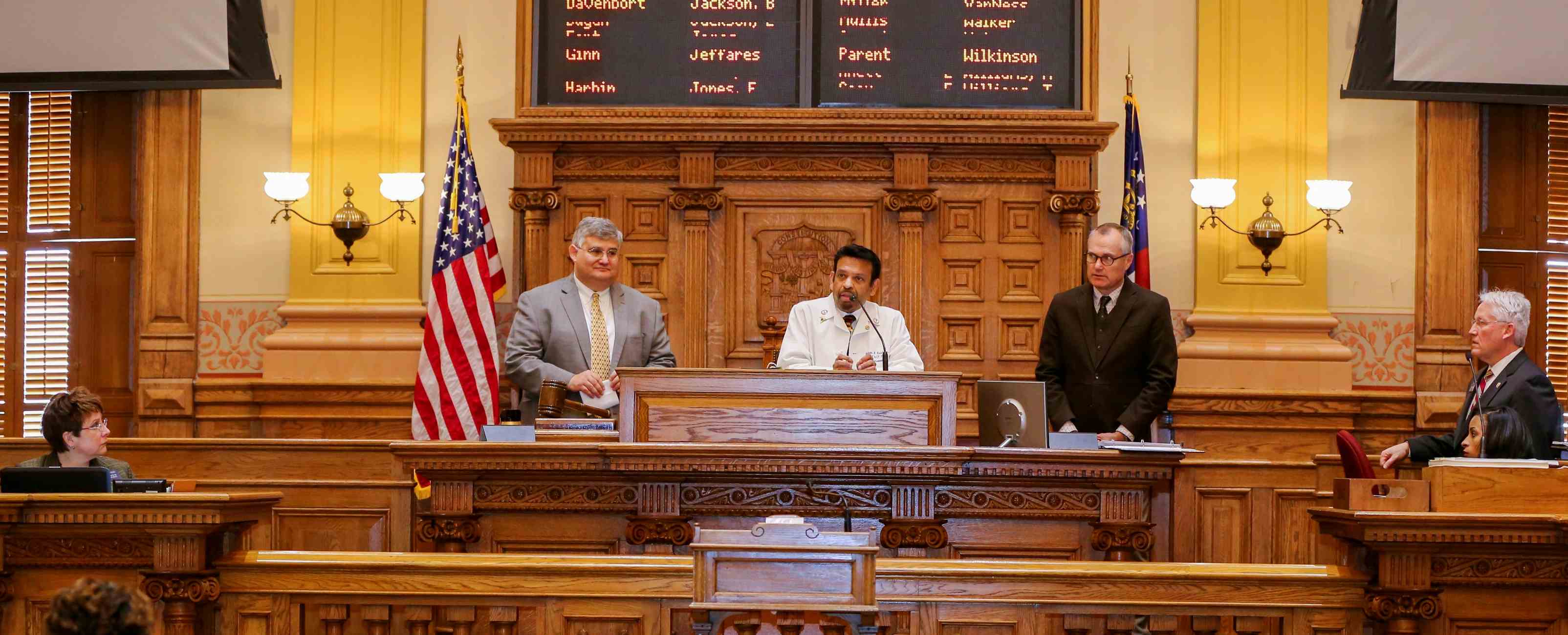 Professor Indran Indrakrishnan honoured by Georgia Senate
Recently, the Georgia Senate (USA) honoured Prof Indran Indrakrishnan, a graduate from Colombo Medical Faculty through its bipartisan resolution unanimously passed by the senators at the state assembly. No other physician has received such a distinguished recognition in the history of Georgia Senate. Prof Indrakrishnan was honoured for his exceptional work in treating and raising awareness on colon cancer and other gastroenterological diseases. He is the first physician of Asian origin to be appointed by any governor to serve on Georgia Board for Physician work force.
Prof Indrakrishnan has graduated from Colombo Medical Faculty in 1985 and currently he is the Clinical Professor of Medicine in the Division of Digestive Diseases, Department of Medicine, Emory University School of Medicine.