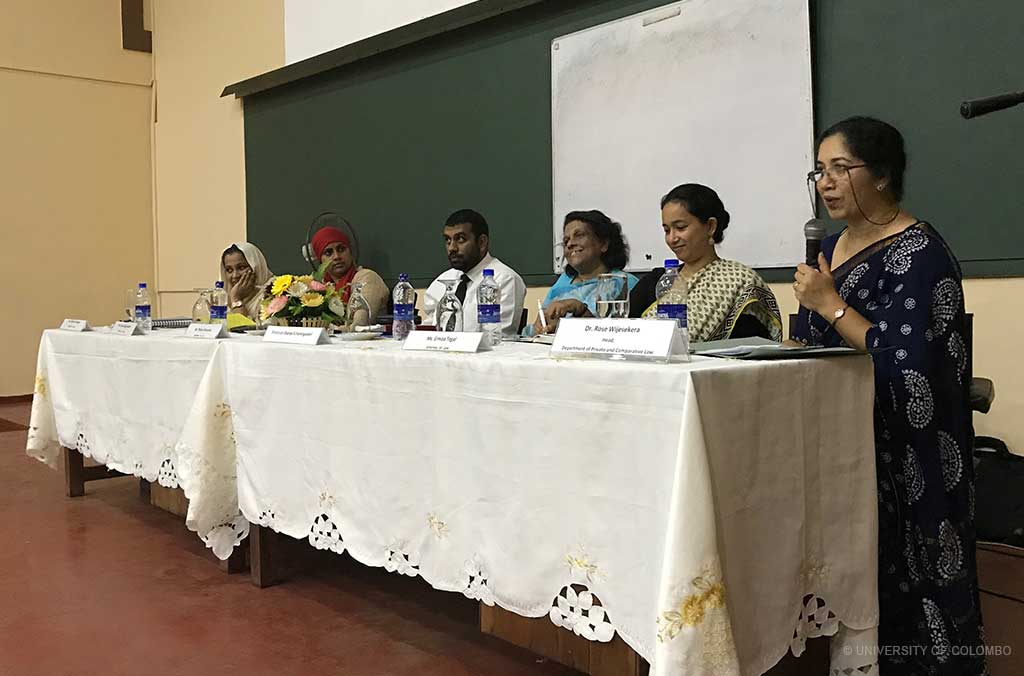 Panel Discussion on Marriage Law Reforms in Sri Lanka
The Family Law Course Team of the Department of Private and Comparative Law organized a panel discussion themed "Reforming the Law related to Marriage in Sri Lanka: Attempts and Prospects" on 5th December 2018 at the Faculty of Law. The panel consisted of Professor Sharya Scharenguivel, Mr. Thishya Weragoda (Attorney-at-Law), Ms. Safana Gul Begum (Attorney-at-Law), Ms. Ermiza Tegal (Attorney-at-Law) and Ms. Hasana Cegu Issadeen (Attorney-at-Law and activist) who are working, practicing and researching in the area of marriage laws. The panel was moderated by Dr. Rose Wijesekera, Head- Department of Private and Comparative Law.
The discussion was focused on the state of the General Law and Kandyan Law related to marriage and the recently proposed reforms to the Muslim Marriage and Divorce Act and related matters. The session was widely attended by the second-year undergraduates of the Faculty who are studying family law as a subject, along with other students and the staff.