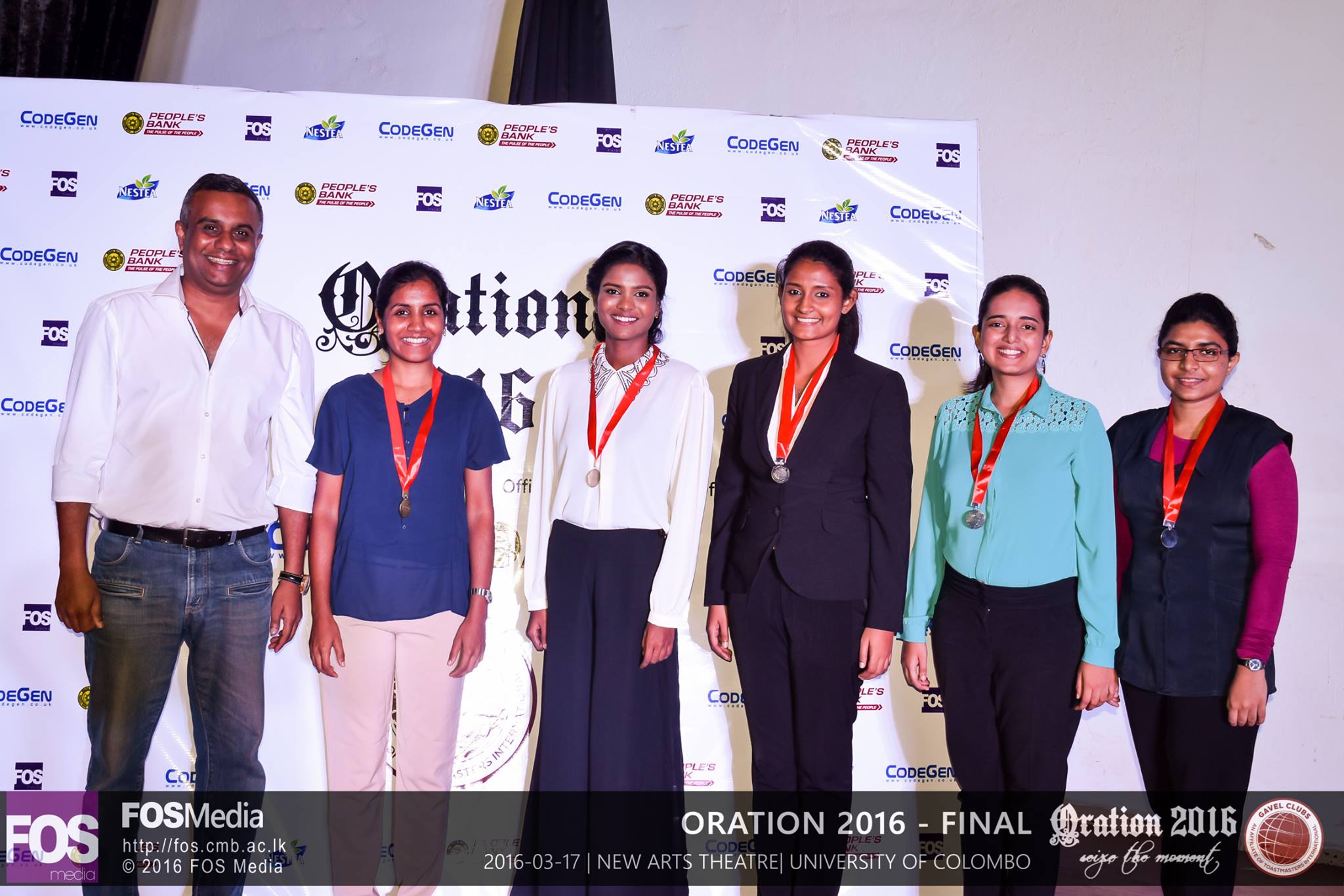 Oration 2016 – Intra University Best Speaker Competition
A competition that sparked interest and enthusiasm around the University of Colombo, Oration 2016 came to a close on 17th March 2016. This search for the Best Speaker was organized by the Gavel Club, University of Colombo, and it was the first time that a project of this nature had been undertaken by the undergraduates of the university.
The event saw the registration of over 120 participants for the preliminary round, and it is important to know that all faculties of the university were represented. The Main Sponsors for the event were CodeGen and People's Bank, and the official media partner was our very own FOSMedia.
At the finale, after a very exciting competition, Charuni Pathmeswaran, a fourth year student of the Faculty of Science emerged victorious, while Senuri Suriaarachchi from the Faculty of Management and Finance earned the title of the Most Popular Speaker, based on SMS votes cast during the five days leading up to the final.
Ms Pathmeswaran's speech "Undecided" was one that won the hearts of all who listened, simply due to the fact that we have all had indecisive moments in our life. Her easy style of speech and presentation engaged the audience, and kept them hooked onto every word.
The entire competition was carried out in strict accordance to international Toastmasters standards, and the final judgment was also made by a panel of experienced toastmasters. The quality of the event was commended by all whom were present, and Oration 2016 came to a successful close after its maiden run.
All participants definitely seized the moment, and it reaffirmed the fact that Gavel never stops!