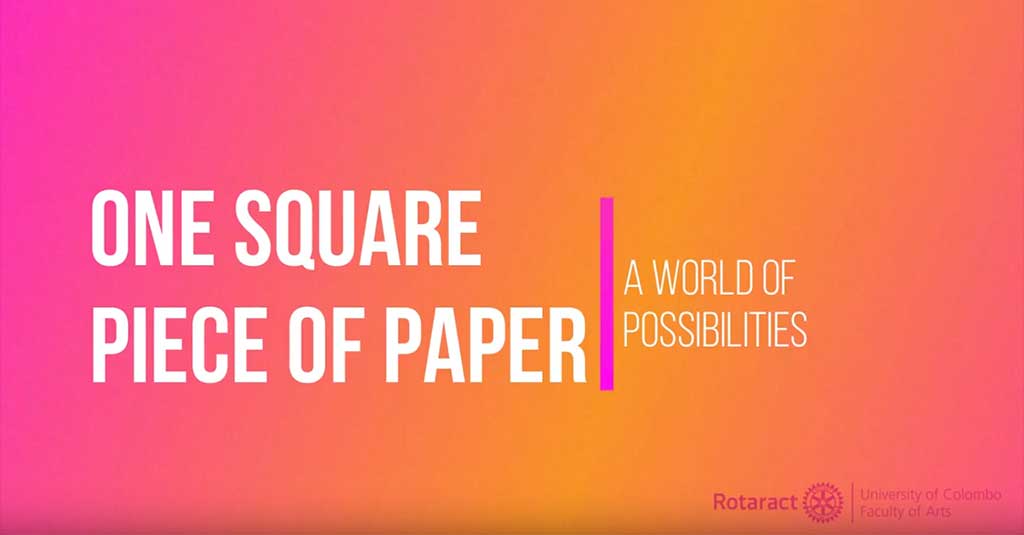 One Square Piece of Paper- Endless Possibilities
Mindfulness practices are those which make us take the time and the space to be aware of what we are doing in 'the moment', with no judgement or expectations. All too often, especially in the current pandemic situation with its social distancing and lockdown regulations, we are barely aware of the days passing us by. We function on an autopilot and move from task to task, trying not to think about time passing and are worse off for it. Origami can be a fun and whimsical way to practice mindfulness, and the simple activities are opportunities to be aware of what it is we are doing, and ourselves in the act of doing it. It is about being mindful of yourself, your surroundings and your feelings and senses in the moment, to accept them, and move on.
Hope you enjoy! Most importantly, stay safe and healthy!
Introduction – Rasanjanee Polgampala
Origami Butterfly demonstration- Ranmalee Nanayakkara
Origami Tulip and Origami Corner Bookmark demonstrations- Methmini Kariyakarawana
Origami Masu Box demonstration- Chantal Dassanayake
Origami Bird demonstration- Haadiyah Marikar
Origami Pinwheel demonstration- Shenara De Alwis
Special thanks – Chamdu Wijethunga and Theruni Liyanage
---