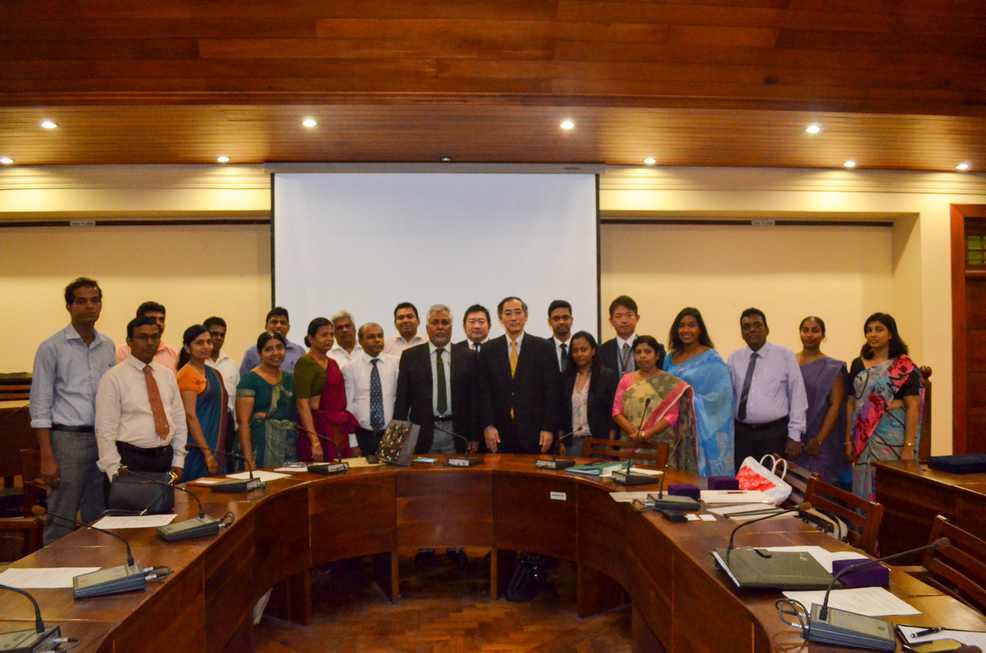 Mitsubishi UFJ Foundation signs MoU with University of Colombo to award student scholarships
The MoU was signed on 14 March at the University by Professor Lakshman Dissanayake, Vice Chancellor, University of Colombo (UoC), and Yoshiaki Ozawa, Managing Director, Mitsubishi UFJ Foundation. Officials from the Colombo Representative Office of the Bank of Tokyo-Mitsubishi UFJ, the banking entity of the Mitsubishi UFJ Financial Group (MUFG), witnessed the signing of the agreement. The MoU also marks the first time a Japanese company is offering scholarships to students of the UoC.
The Foundation, which was established to promote and support talent development and international cross-cultural relations, will award scholarships for up to 17 students from the university. Scholarship recipients will be chosen based on their academic performance.
Said Ozawa: "The Mitsubishi UFJ Foundation has had a longstanding tradition of focussing on talent development and academic research to improve society. This MoU represents our long-term commitment to Sri Lanka by supporting the country's brightest students achieve their potential so that they may make meaningful contributions to the country and their communities in the future."
The scholarship covers its recipients for one year, but may be renewed for a second year based on the student's academic progress and recommendation by the University. The scholarship award ceremony will be hosted in Colombo later this year