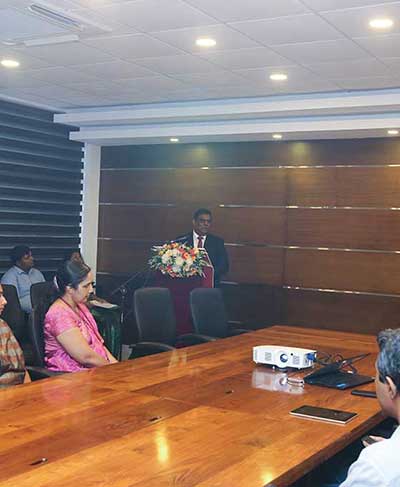 Master of Cybersecurity (MC) Degree Inauguration 2023
The Master of Cybersecurity (MC) Degree Inauguration 2023 was successfully held on August 12, 2023, at the University of Colombo School of Computing (UCSC). A total of twenty-eight students, including 27 local students and one international student, have enrolled in the program. The event was conducted in a hybrid mode and consisted of two sessions: a Ceremonial session and an Orientation session held throughout the day.
The Chief Guest for the program was Senior Professor (Chair) H.D. Karunaratne, the Vice-Chancellor of the University, who addressed the students as the keynote speaker. Additionally, several distinguished speakers and faculty members shared insights with the students during the event, including Director/UCSC; Dr D.A.S. Atukorale, Deputy Director/UCSC and Head/RHD; Professor Kasun de Zoysa, Former Director and Advisor/IQAC(UCSC); Professor K.P. Hewagamage, Coordinator/MC degree and NOC, Mr P.K.M. Thilakarathna, Deputy Registrar/Postgraduate and IQAC (UCSC); Ms H.P. Henegama, Assistant Registrar/Exam; Ms Fareena Imam and Assistant Librarian/UCSC; Ms Madushi Gamage.