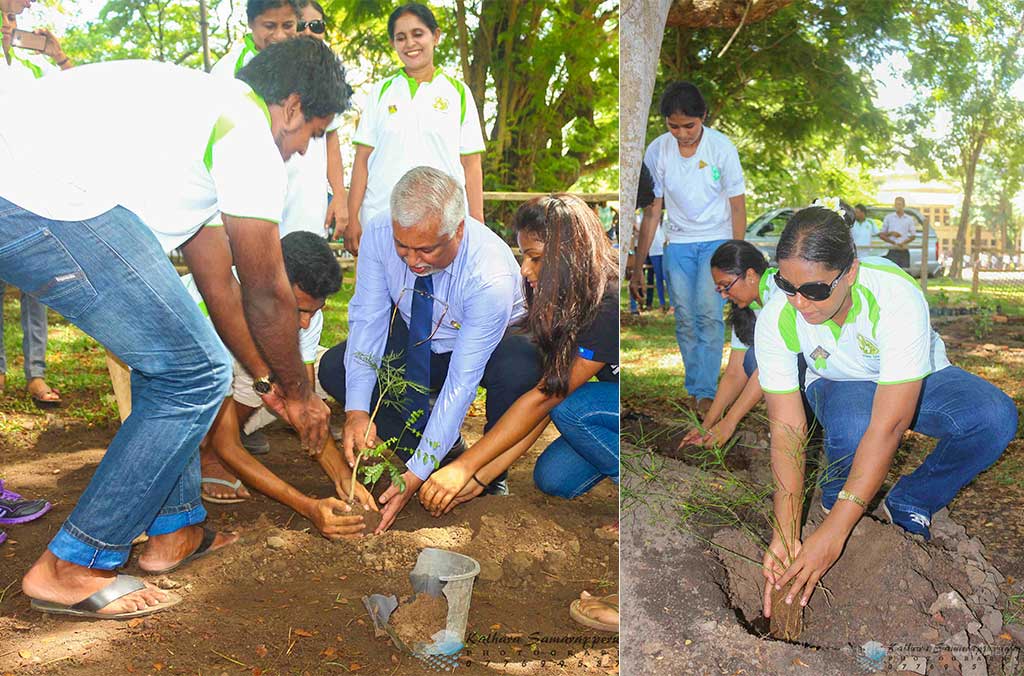 Law Goes Green 2016
As a step towards our vision to promote environmental conservation, the Department of Public and International Law of the Faculty of Law organized "Law Goes Green- 2016" (LGG 2016), a two-day programme targeting the advancement of environmental law knowledge base and environmental conservation, respectively on the 5th and 6th of April. The Green Seminar was held on the 5th of April at the FGS Auditorium – College House, University of Colombo, with the participation of an audience consisting of the academic and non-academic staff of the University of Colombo, Undergraduates from Faculties of the University of Colombo including Law, Medicine and UCSC and school students from Royal College, Ananda College, Nalanda College, Visakha Vidyalaya, Devi Balika Vidyalaya and Sirimavo Balika Vidyalaya. The occasion was graced by Prof. Lakshman Dissanayake, Vice-Chancellor, University of Colombo and many other dignitaries. The seminar included lectures conducted by eminent environmentalists and Attorneys-at-Law on current issues of our environment. The lecture outline was as below:
Jagath Gunawardena, Attorney-at-Law, Environmentalist-The role of an Environmental Lawyer.
Samantha Gunasekara, Former Deputy Director, Sri Lanka Customs- Repercussions of the Usage of Hydro-Power in Sri Lanka
Sajeewa Chamikara, Director of the Environment Conservation Trust – Issues of Forest Destruction and the Vilpattu Incident
Pubudu Weeraratne, Chairman of Sri Lanka's Species Conservation Centre – Issues of Human-Elephant Conflict
Winners of the Inter-Faculty, Intra-Faculty Competitions and School Competitions organized in line with LGG 2016 were awarded certificates at the ceremony. The 6th of April, the second day of the LGG 2016, was the cleaning-up campaign. The campaign was successfully launched by Prof. Lakshman Dissanayake, Vice-Chancellor and Mrs W. I. Nanayakkara, Dean of the Faculty of Law. The Campaign was held all day at the Faculty of Law with the participation of about 500 undergraduates and the Faculty Academic and Non-Academic staff. Mr Dinesh Chandimal, representing the National Cricket Team attended the campaign and planted a tree marking his presence at the endeavour.