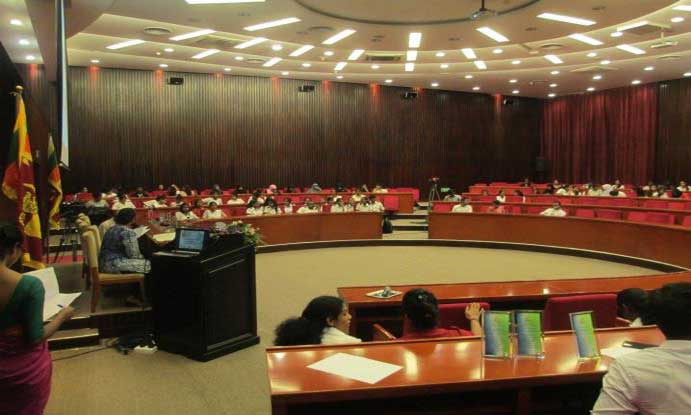 Law Goes Green 2015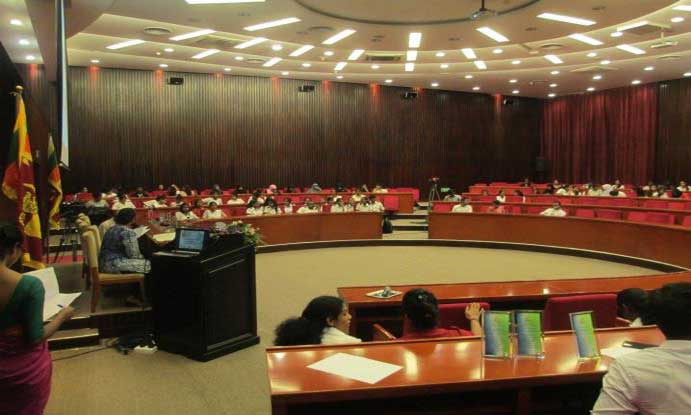 As the successor of Law Goes Green 2014, in the year 2015, the project made a paradigm shift whereby it focused on holding an inaugural conference on 'Green Crimes' as the next step towards our vision to promote environmental conservation and sustainability. The project was held from 31st March – 1st April 2015, with the participation of Undergraduates of the Faulty of Law, University of Colombo as well as from other universities and private institutions in addition to school children. All came on to one forum to express their ideas as to environmental issues. The conference called for research papers from undergraduates and legal academia on different contemporary environmental issues as a way of providing a platform for our undergraduates to voice their concerns on environmental impact and to give recognition for the remarkable contributions in the field of environmental studies.
Further, the symposium was followed by a workshop conducted by renowned resource persons consisting of judges, practicing lawyers, experts from the state sector including Central Environmental Authority (CEA), Non-Governmental Organizations involved in environmental protection and corporate entities conducting environmental protection campaigns. It provided our participants with an in-depth understanding of the different perspectives and interests of the stakeholders that are continuously fighting for environmental betterment.
Furthermore, in addition to such goals, the project was designed to address the following objectives,
To gain knowledge on contemporary environmental issues in the context of the local and international sphere.
To get an overall understanding of the existing legal framework in relation to those issues and evaluate its adequacy
To promote awareness among the community on environmental issues, their impact and the need and means for protection.
To promote networking among undergraduates who are playing an active role in environmental betterment.
To provide opportunities for the youth to address the needs and concerns of the community
To build a sense of responsibility within the participants who in return would expand such understandings and would become influential persons in the community that would have the power to make a change.