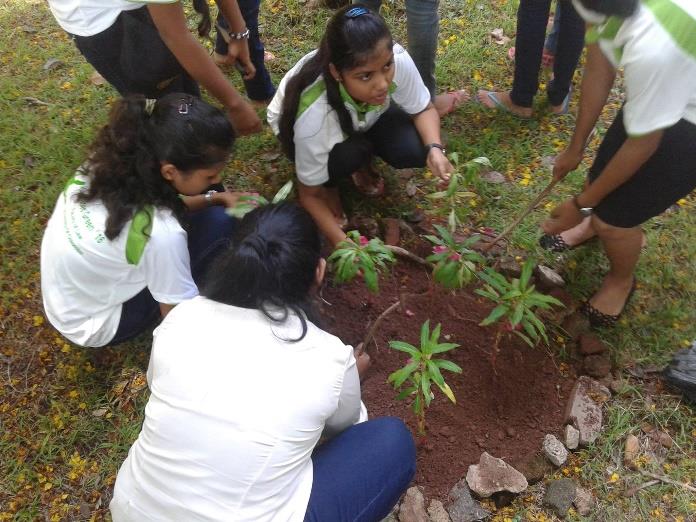 Law Goes Green 2014
The Faculty of Law has been spear heading many endeavors in the field of law and has been conscious of its role as an institution which sets examples. The project series 'Law Goes Green' initiated under the wings of the Environment Day of the Faculty is one such attempt whereby the Faculty aimed to create awareness and to instill the sense of responsibility towards one's environment as a steppingstone for its undergraduates to lean towards nature.
The year 2014 was a remarkable year for the Law Goes Green Project series conducted by the Faculty, as the committee had organized a wide range of activities that revolved around promoting a greener tomorrow. The main theme of the project highlighted the need for a cleaner and a healthier environment whereby such was addressed through the campaign motto "Clean Up Green Up.'
The overall project was organized in many layers including a mega cleaning campaign and a tree planting session that was followed by drama, poetry, and poster competitions that provided a platform for the showcasing of our fellow undergraduate's talents in aligned with promoting an eco-friendly environment.
The Cleanup Green-Up Campaign was held on the 19th March 2014 from 8 a.m. to 4 p.m. at the Faculty premises. The project contained activities in relation to cleaning and beautification of the premises with the participation of academic and non-academic staff members of the faculty along with the students from all four batches.
All aspects of this project promoted the prime concept of the modern environmental study, a sustainable future. The initial objectives of the campaign anticipated that the improved environment within faculty boundaries would contribute towards embellishing the identity of the Law Faculty and would create an everlasting impact on those who visit the premises. Further, the project promoted the collective contribution of all at the faculty whereby it revived and developed friendships, unity, and good will among the participants. At the end of the project, it was clear that working together had most certainly built up a sense of responsibility among the participants to preserve their own surroundings, not only for themselves but also for the generations to come.