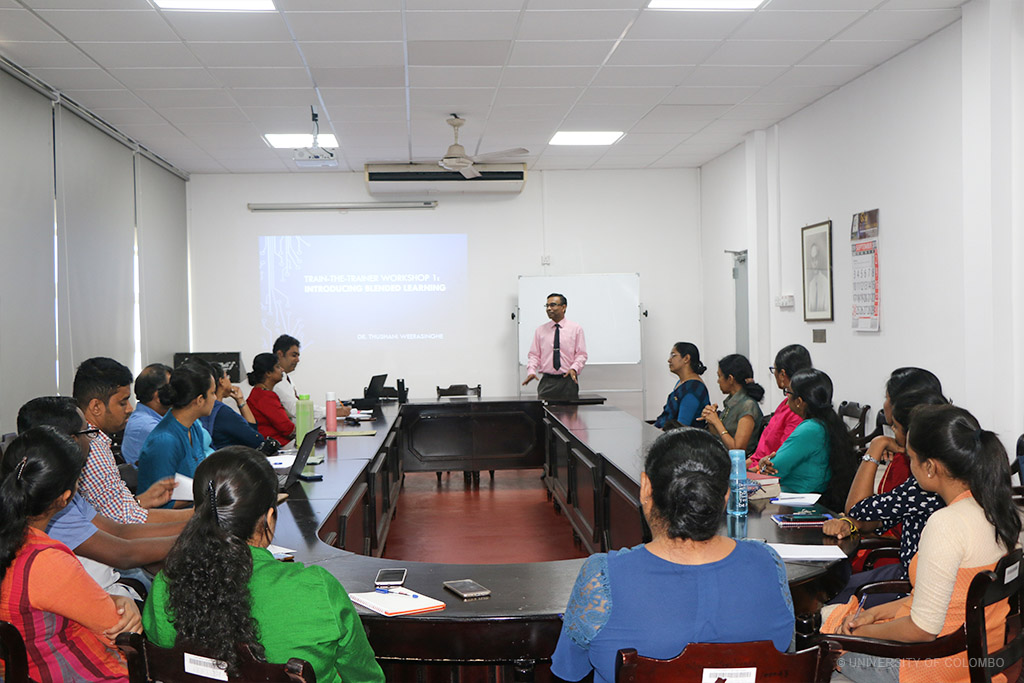 Launch of the Train-the-Trainer Blended Leaning Workshop at the Faculty of Law
The ubiquitous use of technologies in our daily lives has profoundly changed not only the way we live but also the construction, distribution and reconstruction of knowledge. Therefore, many higher education institutions have adopted a blended learning approach to enhance the quality of learning and teaching in their institutions.
The Faculty of Law, University of Colombo is no exception to this reality. In this regard, the Law Faculty launched its first blended learning workshop on 25th September 2018, with the enthusiastic participation of the staff. Dr. N. Sampath Punchihewa, Law Faculty Coordinator of the Blended Learning Project, delivered the welcome speech.
Professor K.P. Hewagamage, Director UCSC, University of Colombo, introduced the 'concept of blended learning' and the importance of teaching innovation. Thereafter, the workshop was conducted by Dr. T. Weerasinghe, Senior Lecturer and the Coordinator-Blended Learning Project, University of Colombo. The Faculty of Law plans a series of workshops to develop the skills of the staff for the implementation of blended learning in the coming academic year.