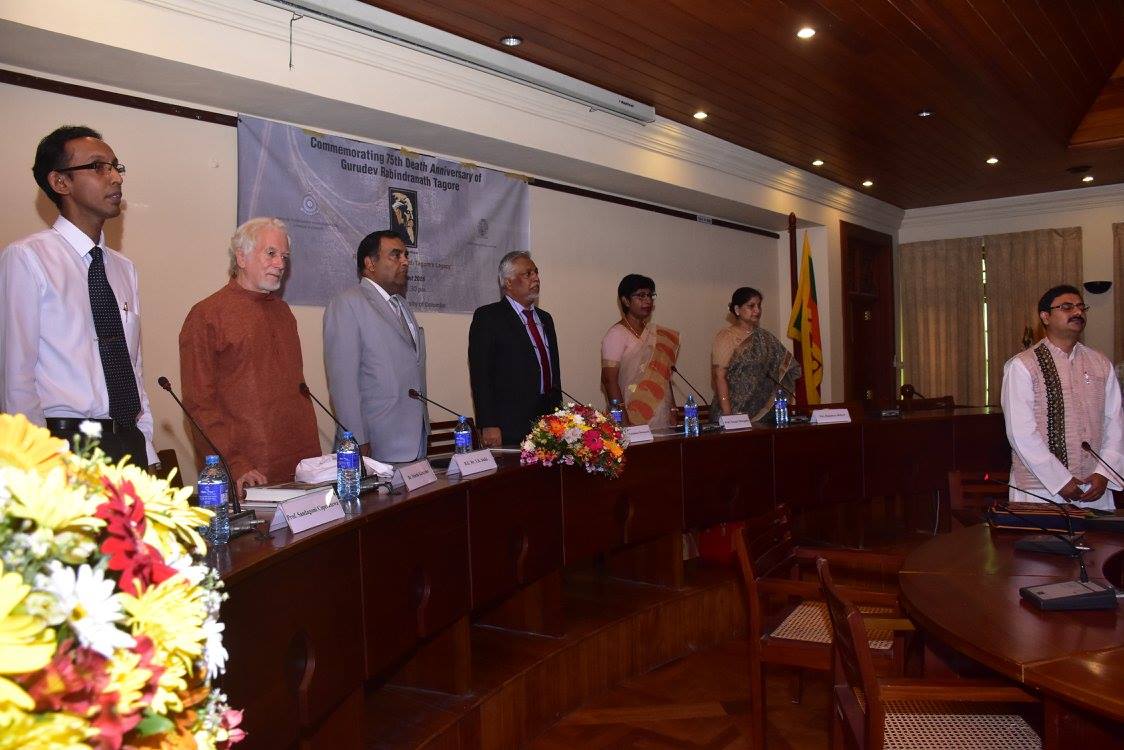 International Seminar on "Revisiting Rabindranath Tagore's Legacy"
The Centre for Contemporary Indian Studies (CCIS) of the University of Colombo in collaboration with the Indian Cultural Centre (ICC), Colombo organized the International Seminar on "Revisiting Rabindranath Tagore's Legacy" on 4th August 2016 from 9.30 am to 1.30 pm at the Senate Hall, College House, University of Colombo to commemorate the 75th Death Anniversary of Rabindranath Tagore.
His Excellency Mr. Y.K. Sinha, the High Commissioner of India graced the inaugural session of the ceremony as the Chief Guest. Mr. Arindam Bagchi, the Deputy High Commissioner of India, Ms. Maleka Parveen, Acting High Commissioner of Bangladesh, Senior Prof Lakshman Dissanayake, The Vice Chancellor | University of Colombo, Prof Nayani Melegoda, Dean | FGS, Mrs. Rajashree Behera, Director | Indian Cultural Centre and Prof. Sandagomi Coperahewa, Director | CCIS were among the distinguished guests who attended the Seminar. Dr Martin Kämpchen from Santiniketan, India delivered the Keynote Address  at the Inaugural Session.
Prof Amrit Sen, University of Visva-Bharati | Santiniketan, Ms. Madhubhashini Disanayaka Ratnayake , Senior Lecturer | University of Sri Jayewardenepura, Mr. Susil Siriwardene (Writer,Critic and Retired SLAS), Mr. Daya Dissanayake (Writer, Critic and Columnist) presented their papers at the academic session. Emeritus Professor K.N.O. Dharmadasa moderated the academic session.