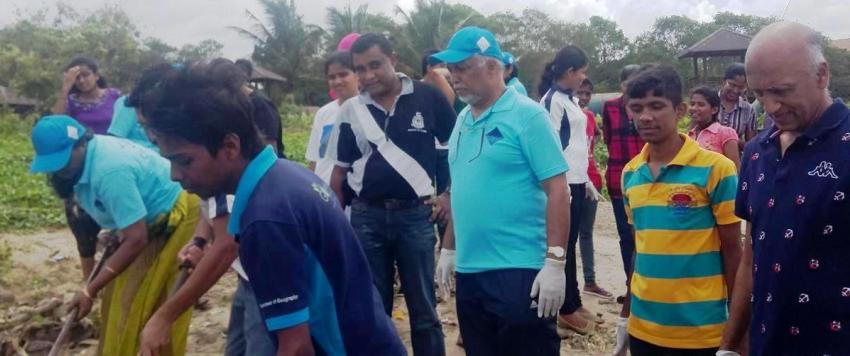 International Coastal Cleanup Day
Geography Society of the Department of Geography, University of Colombo and all the faculties in the university, with the participation of Marine Environmental Protection Agency,  organized a cleanup programme of Crow Island beach to commemorate the 30th anniversary of International Cleanup Day, on 19th September 2015 (Saturday) from 7.00 am – 11.00 am  .
Marine Environmental Protection Agency (MEPA) possesses to mandate to prevent, control and manage marine pollution in Sri Lankan waters.  Sri Lanka owns a maritime zone which is approximately 8 times larger than that of its land area.  Hence MEPA is responsible for maintaining a pollution free marine environment.  In order to minimize this issue, proper disposal of waste should be adopted.   However, this can only be executed via attitude change in people.  MEPA has already taken steps to make people aware regarding this issue by conducting awareness programmes and beach cleanups.
As another initiative, MEPA has decided to conduct an island wide beach cleaning programme on 19th – 23rd September 2015, from 7.00 am to 11.00 am commemorating the International Coastal Cleanup (ICC) Day with a main objective of quantifying the composition of marine debris on beach around Sri Lanka.