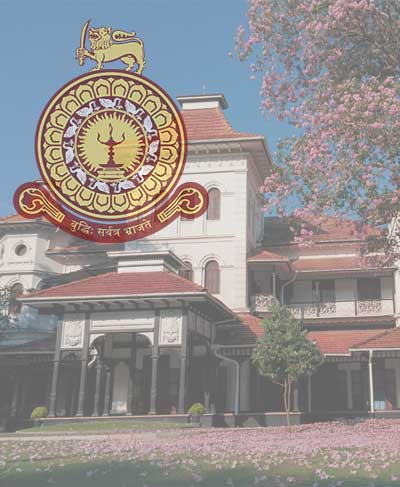 INC 2023 International Nursing Conference – Faculty of Nursing
The sixth Annual Research Symposium (ARS) named the 2nd International Nursing Conference (INC 2023), organized by the Faculty of Nursing was successfully held on 12th Oct 2023 at the faculty premises in Sri Jayewardenepura providing avenues for an interactive scientific dialogue among the scientific community in nursing and related disciplines under the theme of 'Healthcare in the Era of Globalization and Digitalization".
The inauguration ceremony was graced by Senior Professor (Chair) H.D. Karunaratne, Vice Chancellor of the University as the Chief Guest. The gathering was welcomed by the chairperson of INC 2023, Dr Thanuja Assurakkody and Professor Sudath Warnakulasuriya, Dean of the faculty then addressed the gathering. The keynote address was delivered by Professor Janet. H. Davis, from College of Nursing, Purdue University, Northwest, USA on 'Nursing Leadership in The Digital Age'.
The scientific session was initiated with two guest speeches delivered by Ms Sharon Armour from the School of Nursing and Midwifery, Edith Cowan University, Australia, and Dr Sarath Rathnayake from the Department of Nursing, Faculty of Allied Health Sciences, University of Peradeniya on "Heath Informatics and patient care" and "eHealth and the Sri Lankan Nurse" respectively.
The latter part of the session was devoted to the technical presentations which comprised 13 oral presentations and 11 poster presentations to uncover the findings of budding nurse scientists. The best oral presentation and the best poster presentation were selected. This year the conference received a total of 34 abstracts from nursing and health-related disciplines and after reviewing and the withdrawal of some abstracts, 24 abstracts were published in the conference proceedings (ISSN – 2950-7189). This year's symposium was a success with treasury funds and contributions from KAATSU International University (KIU). The conference was concluded by the vote of thanks delivered by the secretary of the INC 2023, Ms Chandrani Herath.