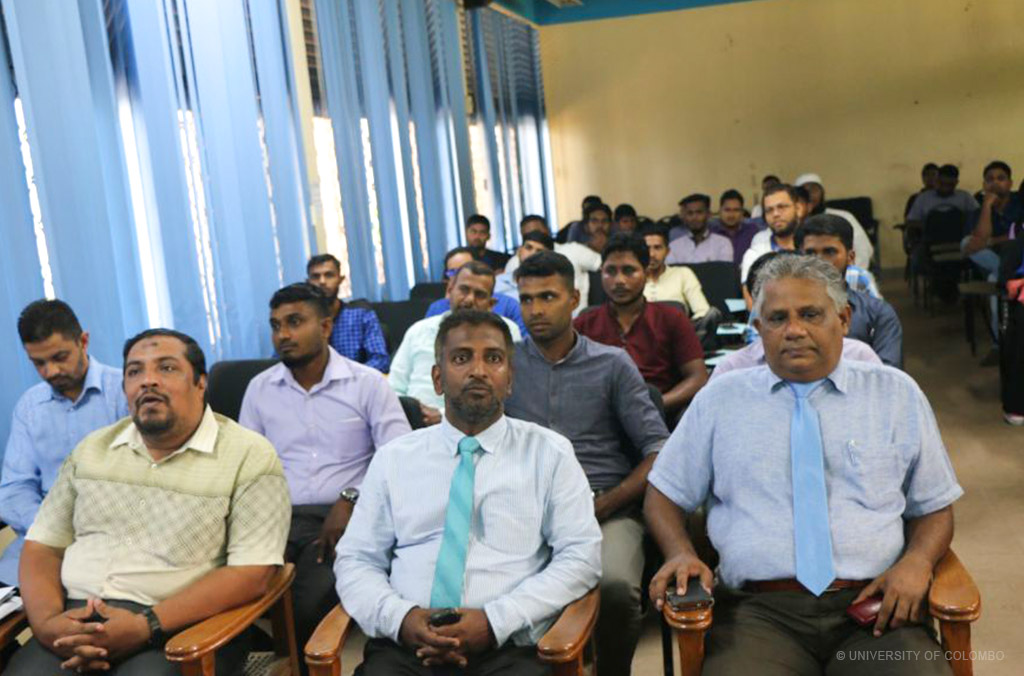 Award Ceremony and the Inauguration Ceremony
The Award Ceremony of the first batch of students and the Inauguration Ceremony of the second batch of students of the 'Certificate Course in Communicative Arabic', conducted by the Arabic and Islamic Civilization Unit, was held on 13th October 2018. The award ceremony was presided by Professor Premakumara de Silva, Dean – Faculty of Arts,  Dr. N. Gafoordeen, coordinator – Arabic and Islamic Civilization Unit, Mr. U. L. Ameer-former coordinator of the short course, and Mr. M.M.M.Sabir – newly appointed coordinator.
The Arabic and Islamic Civilization unit started offering a certificate course in communicative Arabic in 2018. This course of four months duration aims at providing knowledge and skills for communication in Arabic as a foreign language. The course was designed for those involved in work related to tourism, foreign employment, diplomatic missions, and other relevant areas. The main objective of the course is preparing capable individuals to learn Arabic as a foreign language and meet job demands related to Arabic Language by providing basic knowledge and skills necessary to communicate in Arabic.