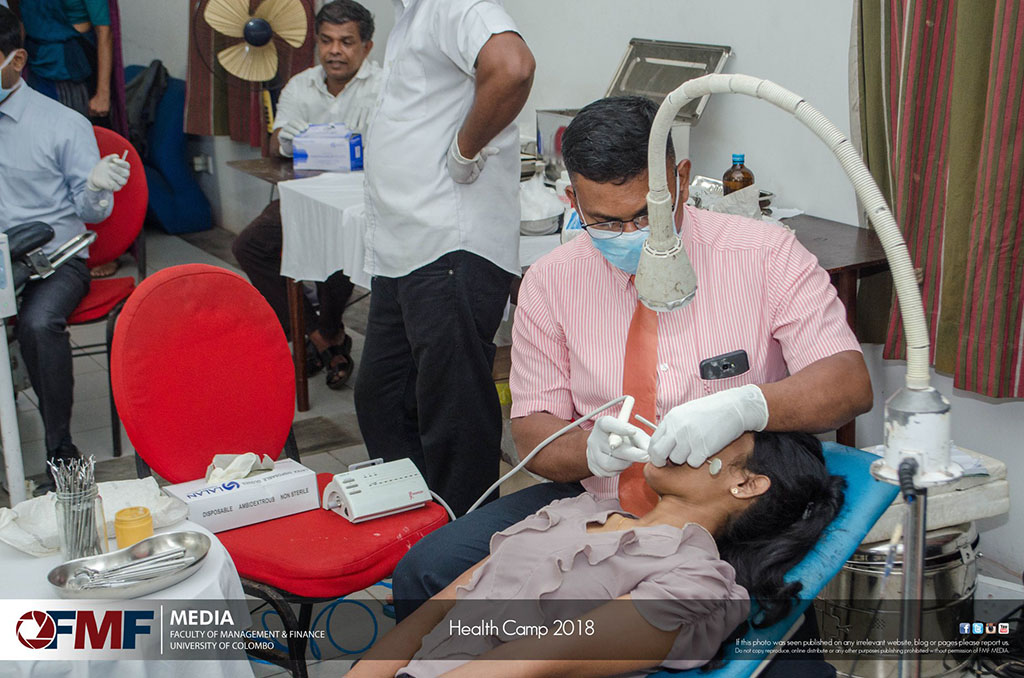 Multi Service Health Camp- 2018
A Health Camp for the staff of the university was successfully organized by the Welfare Association of Executive Officers' of the University of Colombo on 26th of September at the Administrative Block of the College House.
Following were services were provided at the Health Camp:
Eye Clinic
Dental Clinic
FBS
Total Cholesterol
BMI
Pap Smear Test
Breast Cancer Detection Test
Consultation of Doctors for Western and Indigenous Medicine
Services were provided by the Non Communicable Disease Unit and the Oral Health Department of the Ministry of Health, Institute of the Indigenous Medicine, National Cancer Prevention Programme and the Vision Care Pvt.Ltd. There was active participation from the staff at the Health Camp.