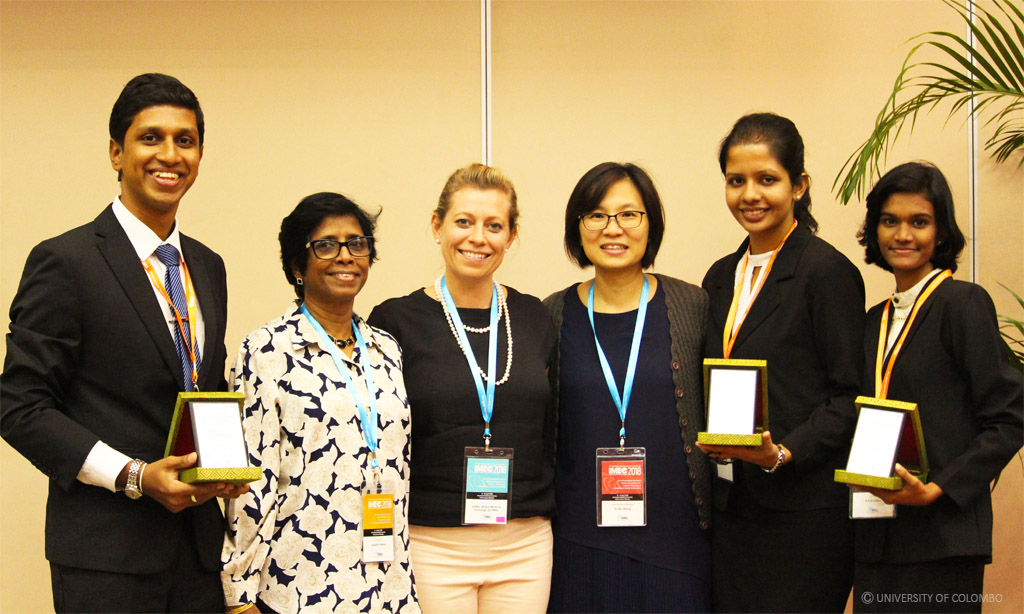 Global University Medical Challenge (GUMC)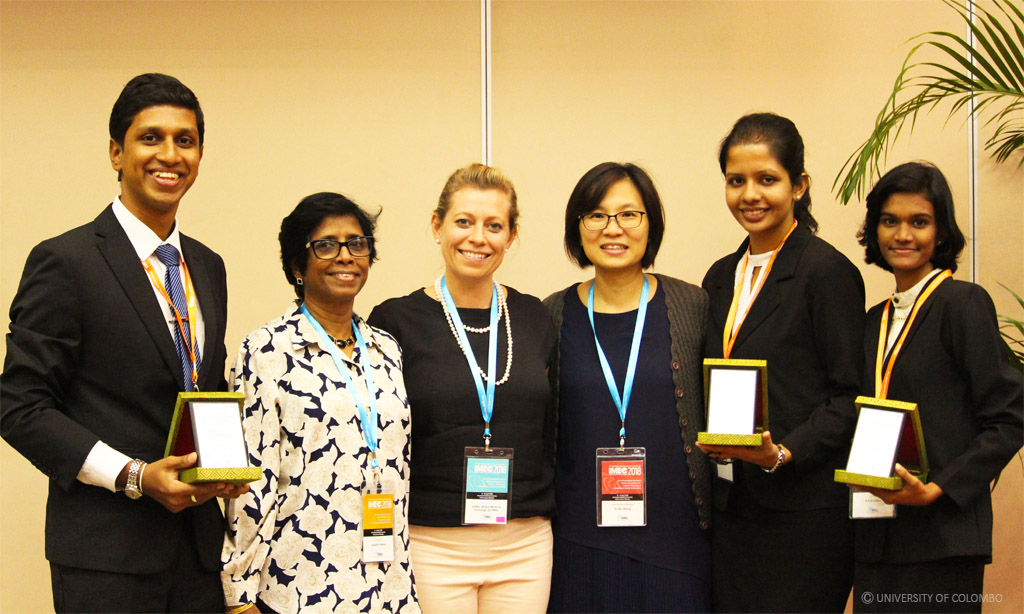 Team from the Faculty of Medicine, University of Colombo placed 3rd and was awarded a cash prize of US$ 750 in the Global University Medical Challenge (GUMC) 2018, which was held in the International Medical University (IMU), Kuala Lampur, Malaysia, 14-15 April 2018. Chirath Madurapperuma (Final year), Wasana Kodithuwakku (4th year) and Hiruni Udara (2nd year) represented the team Colombo. 20 university teams from different countries participated in this challenge quiz. It was based on a vast area of knowledge including both pre-clinical and clinical subjects such as anatomy, physiology, biochemistry, pathology, microbiology, pharmacology, general medicine, cardiology, general surgery, pediatrics, gynecology & obstetrics, orthopedics and psychiatry.
The 1st and 2nd rounds were followed by tight & competitive semi-final and final rounds where the Colombo team secured their place with a narrow margin of 6 points from the championship. It required a great deal of preparation and team-effort to reach their success. The team was trained under the guidance of Dr. Praveen Weeratunga from the department of Clinical Medicine. The team donated their cash prize to the Colombo Medical School Alumni Association (CoMSAA) which also sponsored the them for the competition. Their achievement should be highly appreciated as they have strengthened the good name of Sri Lankan Medical Education at the international level once again.