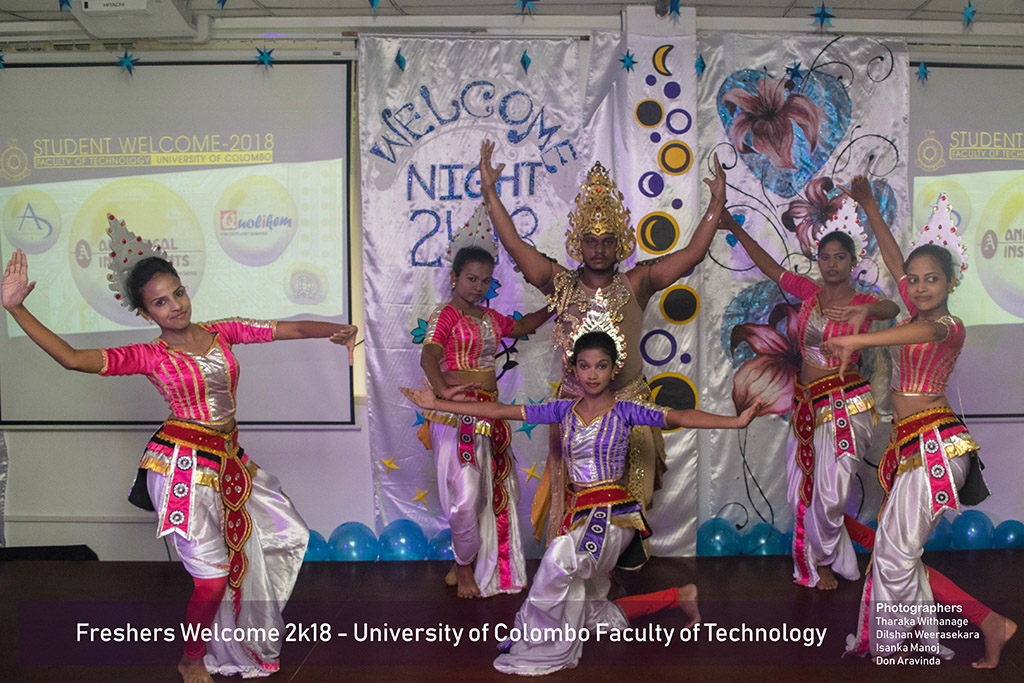 Freshers' Welcome – Faculty of Technology
The Freshers' welcome for the first student intake (2017/2018) of the Faculty of Technology was held on 13th of August 2018 at the faculty premises under the patronage of the Vice Chancellor Senior Professor Lakshman Dissanayake.
The event was organized by the academic staff of the faculty with the support from sponsor organizations Analytical Instruments (Private) Ltd, Quolikem International (Pvt) Ltd, Amerasian (Pvt) Ltd and D. B. Gangoda Associates International (Pvt.) Ltd. Students showcased their talents to make the event colorful and a success.