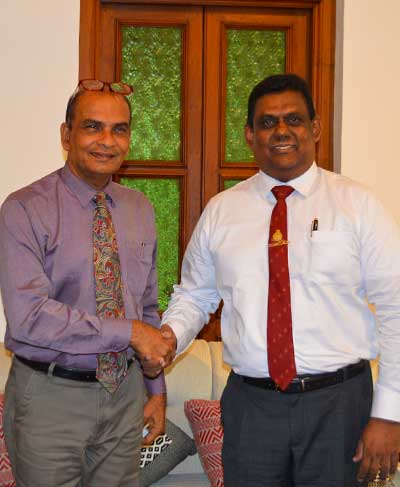 Exploring potential collaboration opportunities with the INTI University, Malaysia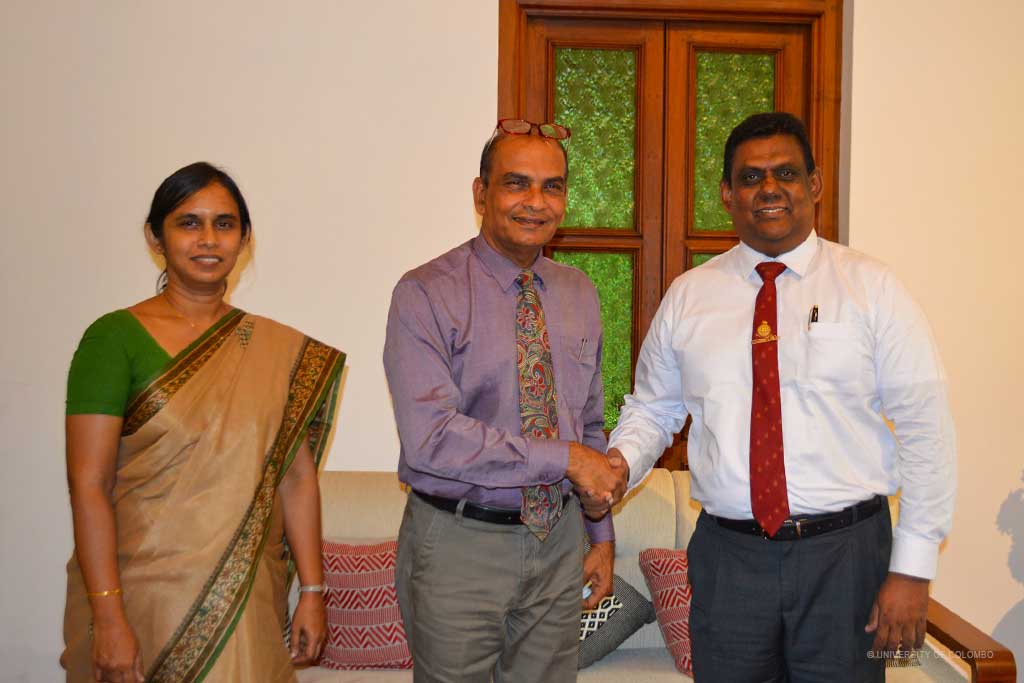 In an endeavour to enhance international educational partnerships and foster academic excellence, a meeting with Associate Professor Dr Asokan Vasudevan from the Faculty of Business and Communications, INTI International University was on the 25th of October 2023. Dr Vasudevan engaged in a constructive dialogue on the possibilities for future partnership between the two institutions with the Vice Chancellor of the University of Colombo Senior Professor (Chair) H.D. Karunaratne and the Director of the International Office, Professor Sashika Manoratne.
The meeting revolved around the exploration of potential collaborations between these two prestigious universities, aimed at enriching the academic experience and opportunities for both faculty and students. The key areas of the discussion included the feasibility of establishing a robust staff and student exchange program, implementing teachers' training programs to equip educators with the latest pedagogical techniques, guest lectures and workshops, establishment of scholarship programs, knowledge sharing programs and joint research projects and the exchange of research findings.
Both parties expressed a mutual commitment to strengthen the academic partnership through a Memorandum of Understanding (MoU) encompassing all the above-mentioned programs, between the two universities was reached. This initiative underscores the importance of global academic cooperation in an increasingly interconnected world, where knowledge knows no boundaries.