Coordinated by The Research Promotion and Facilitation Center, Faculty of Medicine
The Covid – 19 pandemic has paralyzed societies and distressed people worldwide. People are forced to adapt to a "new-normal" which causes many adverse psychological effects during this transitional period. This "new-normal" demands the civilization to be secluded amongst many as individuals by social distancing. Furthermore, the worsening economic environment has led to worsening of poverty and deprivation. Rates of suicide, domestic violence, child abuse and drug dependency have shown a sharp increase. Despite these stresses, people must carry on with their daily routines and children need to continue their education and adults meet their deadlines. Meditation, a mechanism which promotes happiness and inner peace, is not a new word to most Sri Lankans and Buddhists, Hindus, Islamists and Christians are exposed to the concept from a very younger age. Lord Buddha has emphasized the importance of meditation for his ultimate goal of end of suffering by showing right concentration as the final link in his noble eight-fold path. He shows the way to find ultimate happiness by embracing seclusion to search inner happiness which does not depend on outer circumstances. Meditation, hence, seems to be the precise prescription for the issues arising from social isolation. Thus, many have realized the positive effects of meditation in their everyday lives. Such an awakening has brought forward many teachers who teach the techniques of meditation to conduct on-line meditation retreats under this "new normalcy". This has paved the way for people anywhere in the globe to gain hands-on experience by experienced teachers.
It is opportune for University of Colombo to develop a platform for students, academics, and non-academics to find solace during this troubling and stressful period through meditation where both on-site and on-line modes could be used depending on personal preferences.
TIME
PROGRAMME
09.30 AM–09.50 AM
Refreshments
09.50 AM–10.00 AM
Introduction to the Programme
Professor Vidya Jyothi Vajira Dissanayake, Dean, Faculty of Medicine, University of Colombo
10.00 AM–10.15 AM
Establishing a Culture of Meditation at University of Colombo
Senior Professor Chandrika N Wijeyaratne, Vice-Chancellor, University of Colombo
10.15 AM–10.35 AM
Introduction to the AHEAD Research Project, Outline of Neural Basis of Meditation, Summary of the findings of the study
Dr. Dilshani Dissanayake, Team leader of the research group, Director of Research Promotion and Facilitation Center
10.35 AM–11.15 AM
Introduction to Meditation – Overview of Religious Basis, Day-to-day applications and methods
Professor Wasantha Gunathunga, Ph.D. supervisor of the research group. Faculty of Medicine
Professor Erandathie Lokupitiya, Ph.D. supervisor of the research group, Faculty of Science
Moderator- Ms. Jeevani Herath, Deputy coordinator of the research group & Ph.D. supervisor of the research group, Faculty of Education
11.15 AM–11.30 AM
Meditation Session
Professor Wasantha Gunathunga and Professor Erandathie Lokupitiya – Instructors
Dr. Dilshani Dissanayake and Ms. Jeevani Herath -Coordinators
11.30 AM–12.20 PM
Q & A session
Professor Wasantha Gunathunga, Professor Erandathie Lokupitiya, Dr. Dilshani Dissanayake- Panel
Moderators -Professor Saroj Jayasinghe Ph.D. supervisor of the Project, Faculty of Medicine and Professor Shiroma Handunnetti, Ph.D. supervisor of the Project, Director of IBMBB
12.20 PM–12.30 PM
Vote of thanks and the way forward
Ms. Jeevani Herath
THE TEAM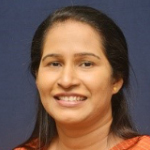 Dr. Dilshani Dissanayake
Team Leader, Coordinator and Person in charge
Director, Research Promotion and Facilitation Center
Faculty of Medicine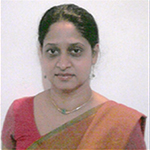 Ms. Jeewani Herath
Deputy Coordinator & Lead Coordinator
Department of Social Science Education, Faculty of Education

PERSONS IN CHARGE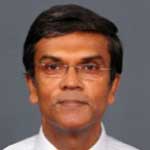 Prof. Saroj Jayasinghe
Chair Professor in Medicine
Department of Clinical Medicine
Faculty of Medicine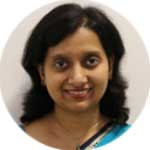 Dr. Santushi Amarasuriya
Senior lecturer
Department of Medical Humanities
Faculty of Medicine
LEAD COORDINATORS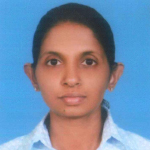 Dr. H.W.Dilanthi
Senior lecturer
Department of Biochemistry and Molecular Biology
Faculty of Medicine

CO-SUPERVISORS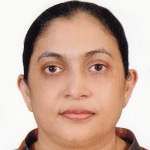 Prof. Niranga Devanarayana
Cadre Chair and Professor
Department of Physiology
Faculty of Medicine, University of Kelaniya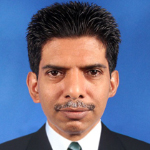 Prof. Shaman Rajindrajith
Chair Professor of Paediatrics
Department of Paediatrics
Faculty of Medicine
MPhil/Ph.D. CANDIDATES & RESEARCH ASSISTANTS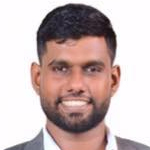 Mr. James Thambirajah
Institute of Biochemistry, Molecular Biology & Biotechnology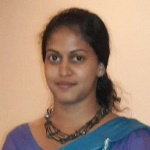 Ms. Udani Karunarathne
National Hospital, Colombo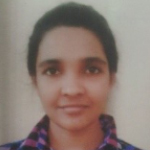 Ms Malini Bhagya
District General Hospital
Nuwaraeliya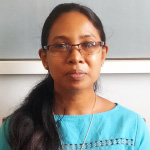 Ms. Kaushalya Perera
Department of Secondary and Tertiary Education,
Faculty of Education, Open University of Sri Lanka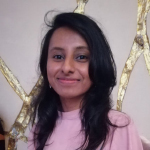 Ms. Sanduni Somarathne
Department of Zoology and Environmental Sciences
Faculty of Science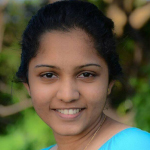 Ms. Nirodhi Dasanayaka
Research Promotion and Facilitation Center (RPFC)
Faculty of Medicine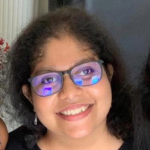 Ms. Omella Outschoorn
Research Promotion and Facilitation Center (RPFC)
Faculty of Medicine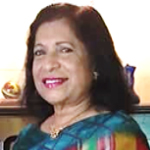 Ms. Nilanthie de Silva
Project Manager