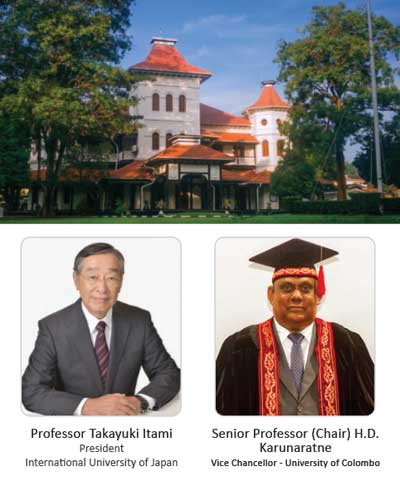 Economic Growth and Japanese Management: University of Colombo JICA Chair Program Session Five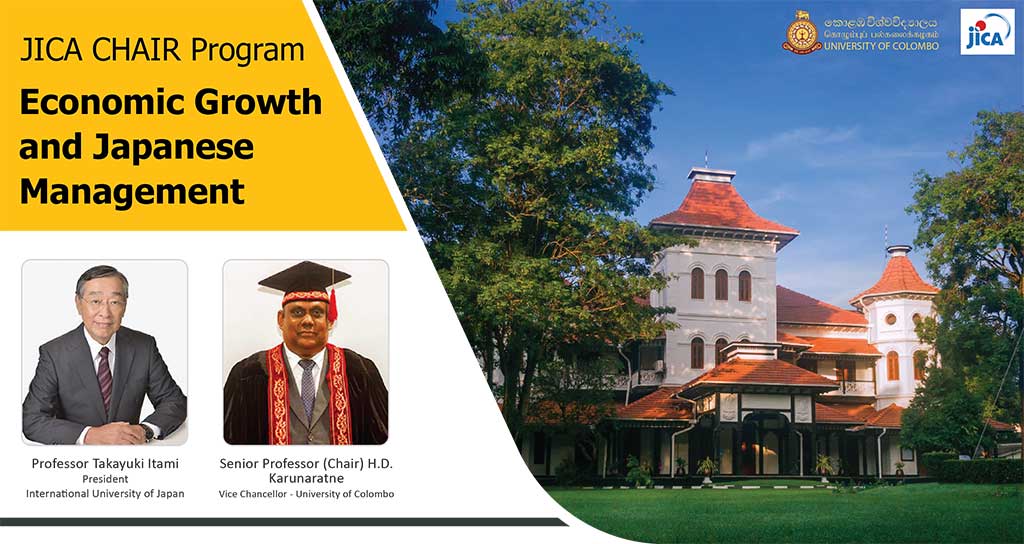 The JICA Chair program is an initiative which focuses on the Japanese modernization process through a series of lectures in collaboration with the Japan International Cooperation Agency (JICA) Sri Lanka Office and the International Office of the University of Colombo. The overarching purpose of the initiative is to share Japan's experiences and lessons learned through its modernization and development cooperation targeting undergraduates attached to the Departments of Economics and International Relations at the Faculty of Arts and the Departments of Business Economics and International Business at the Faculty of Management and Finance of the University of Colombo.
The fifth session, titled Economic Growth and Japanese Management of the JICA Chair Program was successfully held online on January 12, 2023. A video on The Japanese Miracle of Post-war High Economic Growth was presented during the session by Professor Takayuki Itami, the President of the International University of Japan. The Vice Chancellor of the University of Colombo, Senior Professor (Chair) H.D. Karunaratne was the local resource person of the session. Professor Karunaratne's presentation focused on the Japanese Economic success and implications to Sri Lanka. The session was attended by undergraduates registered from the above departments and scholars as well as the representatives from the JICA Sri Lanka Office. The Network Operations Centre (NOC) of the University of Colombo provided technical and IT-related support.
The previous JICA Chair sessions conducted covered Meiji Revolution -Start of Full-scale Modernization, Japan after World War II, Modernization of Japan's Administrative System, and Educational Development in Modernization. Upcoming sessions will include The Road to a Nation of Science and Technology, Development of Industries and Industrial Policy and Development of Industries and Industrial Policy. The certificate awarding ceremony is tentatively scheduled to be held on 9 February 2023 at the Faculty of Graduate Studies Auditorium.