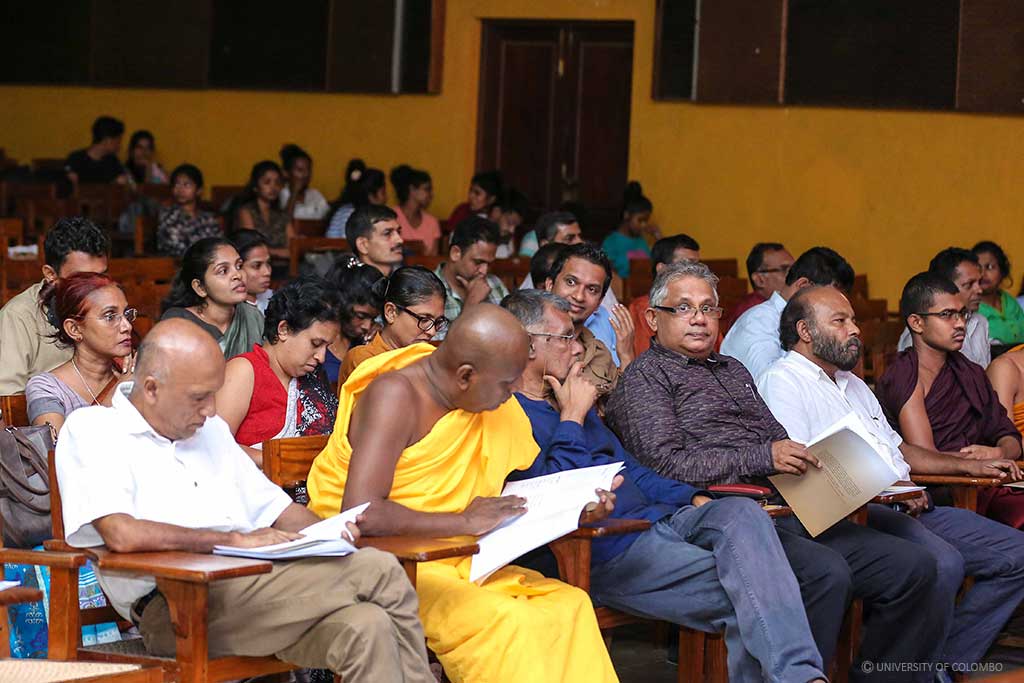 Dean's Literary Award and Book Exhibition
The Award Ceremony of the Dean's Literary Award 2018 organized by the Faculty of Arts was taken place on November 27th at 2.00 pm onwards at the New Arts Theatre, University of Colombo. The keynote speaker was Professor Raj Somadeva, Senior Professor, Postgraduate Institute of Archaeology.
This year the award ceremony was accompanied by a book exhibition occurring November 26th– 27th, at the Yellow and Green Tables of the Faculty of Arts.