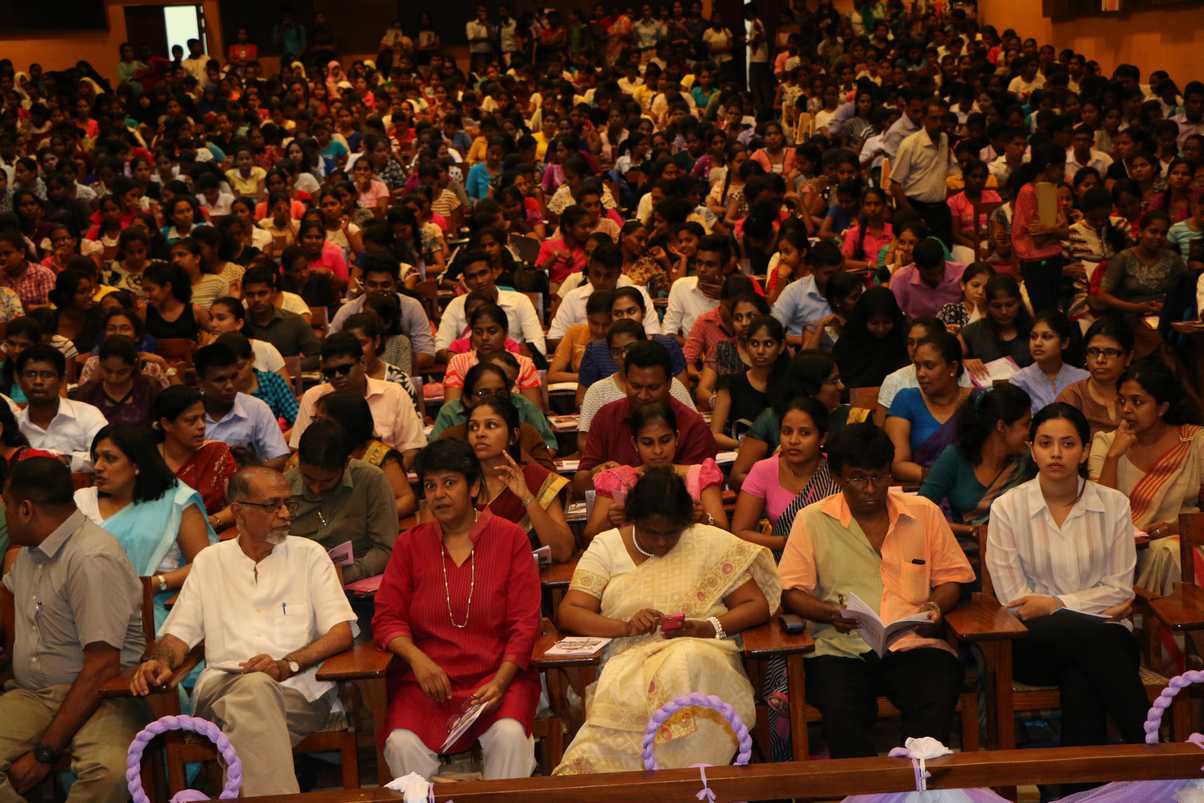 Commencement of Academic Activities for New Entrants – Faculty of Arts
Academic Activities for the new entrants to the Faculty of Arts (intake 2014/15) , for the Academic Year 2015/16, was commenced on 25th April 2016.
The New Orientation Programme (NOP) – 2016,  of the Faculty of Arts, is based on a proposal submitted to the University Grants Commission as an alternative for the leadership training for new undergraduates conducted by Ministry of Higher Education until 2015.  The responsibility of orienting new entrants has been restored to universities as the new government discontinued the leadership training for undergraduates.
The 12 day long NOP from 25th of April – 10th of May 2016, will be beneficial to more than 800 students (2014/2015 entrants)  and around 50 resource persons will be involved both within and out side of the University of Colombo.
It aims to orient new entrants towards social, cultural and political aspects of the university life for next few years. It offers mainly,
Intensive English Language Training, 

IT and Learning Management System (LMS) training. 

Exploring the City of Colombo. 

Inter-cultural Day.
Study Skills Workshop on skills and competencies related to student life.
The NOP is supported by Faculty of Arts, University of Colombo and GIZ-FLIC, Colombo, Sri Lanka.