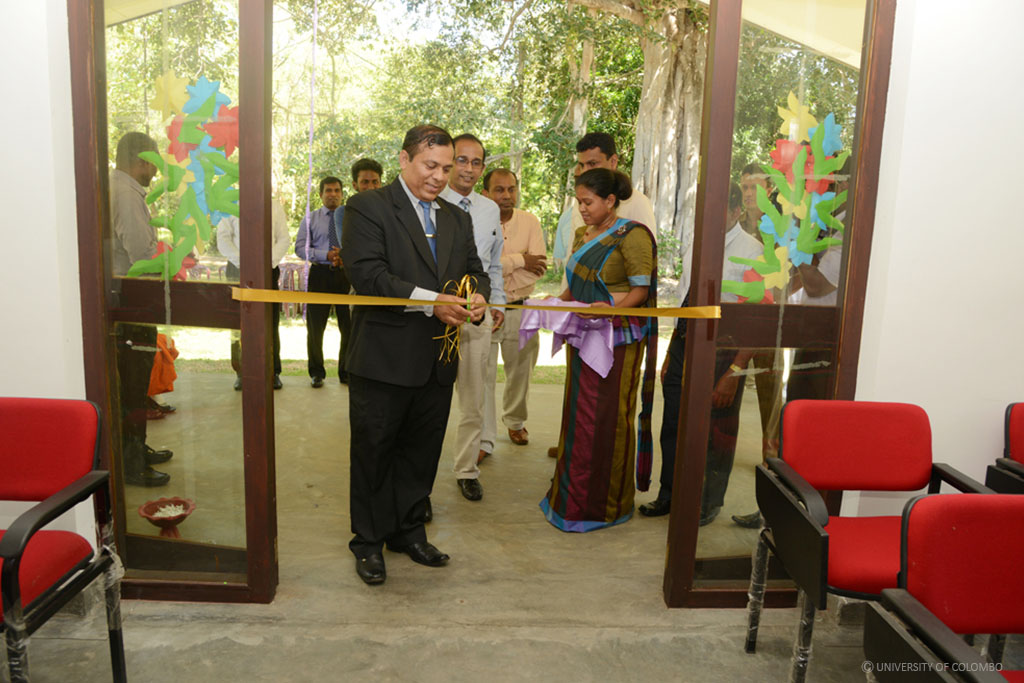 Ceremonial Opening of Rural Health Research Centre, Katharagama
The Rural Health Research Centre (RHRC) of the Faculty of Medicine, University of Colombo was ceremonially opened on the 30th of May 2018 at the premises of former Malaria Research Station in Katharagama. The Centre was declared open by Professor Ranjan Hettiarachchi, the Rector of the Sri Palee Campus, representing the Vice-Chancellor of the University.
The event was also graced by Dr. Nimal Gamagedera, the Provincial Director of Health Services of the Uva province representing the health sector in the region. Among the guests present at this occasion were staff of the University of Colombo, officials of the health services and many other representatives of public services in the region. Establishment of the RHRC is a significant landmark event in the history of the Faculty of Medicine Colombo, the premier medical institution in Sri Lanka. This centre was developed through a grant awarded to the Faculty through the Higher Education for Twenty-first Century (HETC) project by the World Bank.
The Centre will facilitate a programme of health research relevant to rural communities and provide opportunities for collaborative research projects and elective programmes, in different fields. The facilities at the centre include a conference hall to accommodate 50 participants, four guest rooms, and ample green space bordering the "Menik" River.
For further information, contact the Faculty of Medicine over the telephone +94-11-269 5300 (extension 245).