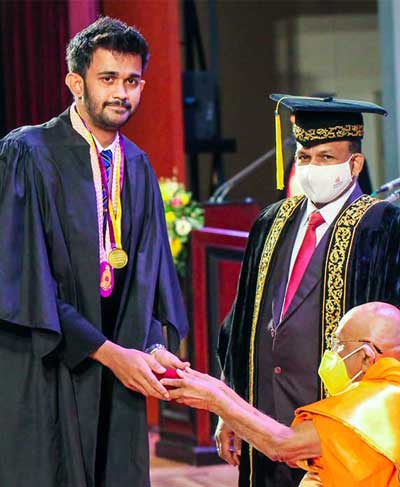 Canekeratne Prize for General Merit – Ceremonial Graduation 2019 | Mr. U.M.S. Wijesinghe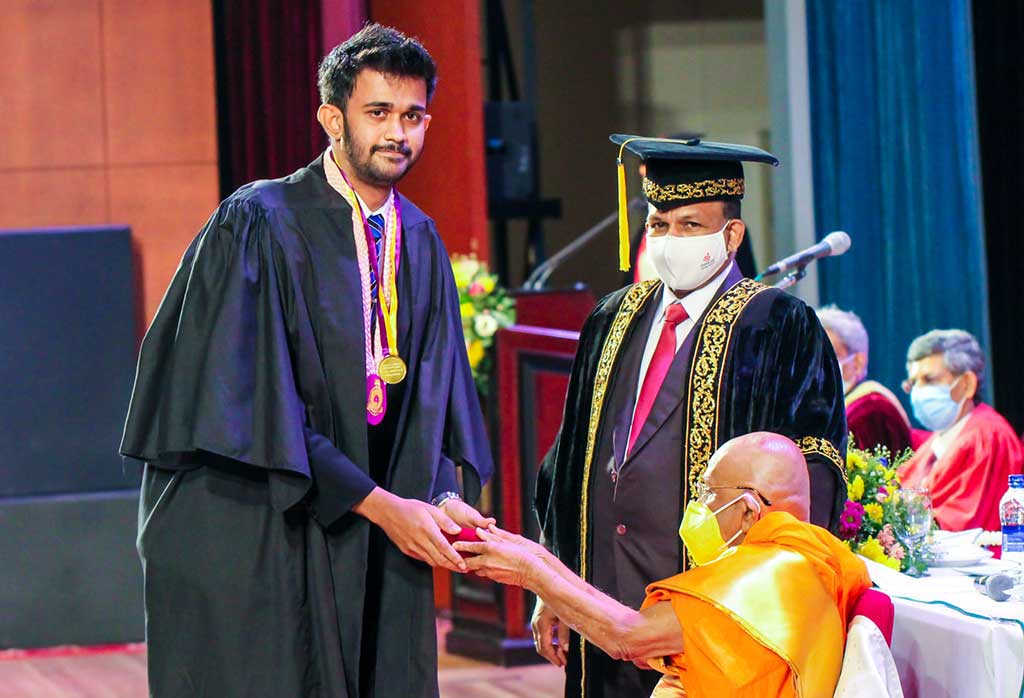 Mr. U.M.S. Wijesinghe was awarded the Canekeratne Prize for General Merit in the Ceremonial Graduation 2019 for completing his BSc Honours Degree in Applied Statistics, showing excellence in his academic studies, sportsmanship, cultural activities, and proven leadership. Mr. Sahan was the recipient of University Colours for Cricket for four consecutive years, being part of the team that emerged as Champions of the Inter-University Cricket Championship in 2018. In 2019, he had the honour of captaining the team and was also named the Best All-Rounder. He also represented the cricket team in tours to India and Malaysia.
He was the President of the Rotaract Club of the Faculty of Science, University of Colombo in 2018 and was recognized as the Best President in the District for the leadership given to many award-winning projects. Mr. Sahan was the Student Representative to Faculty Board Meetings for two consecutive academic years. In 2018, he represented Sri Lanka at the International Student Festival in Trondheim, Norway: the largest student festival in the world.