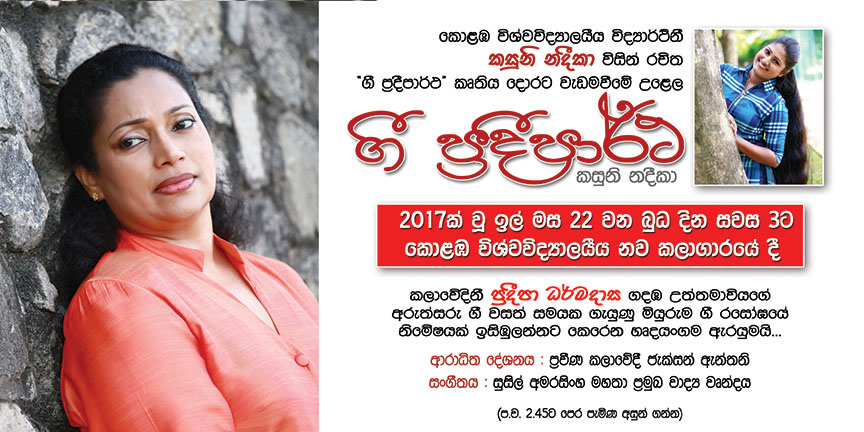 Book Launch by an undergraduate (ගී ප්‍රදීපාර්ථ)
" Gee Pradeepartha" (ගී ප්‍රදීපාර්ථ) a book written by Ms. Kasuni Nadeeka, a second year Undergraduate of the Department of Sinhala, was launched on 22nd November 2017 at 3.00 PM in the New Arts Theatre, University of Colombo.
The Keynote speech was delivered by Mr Jackson Anthony and the orchestra was conducted by Susil Amarasinghe and his Crew. This event was organized by the Department of Sinhala.