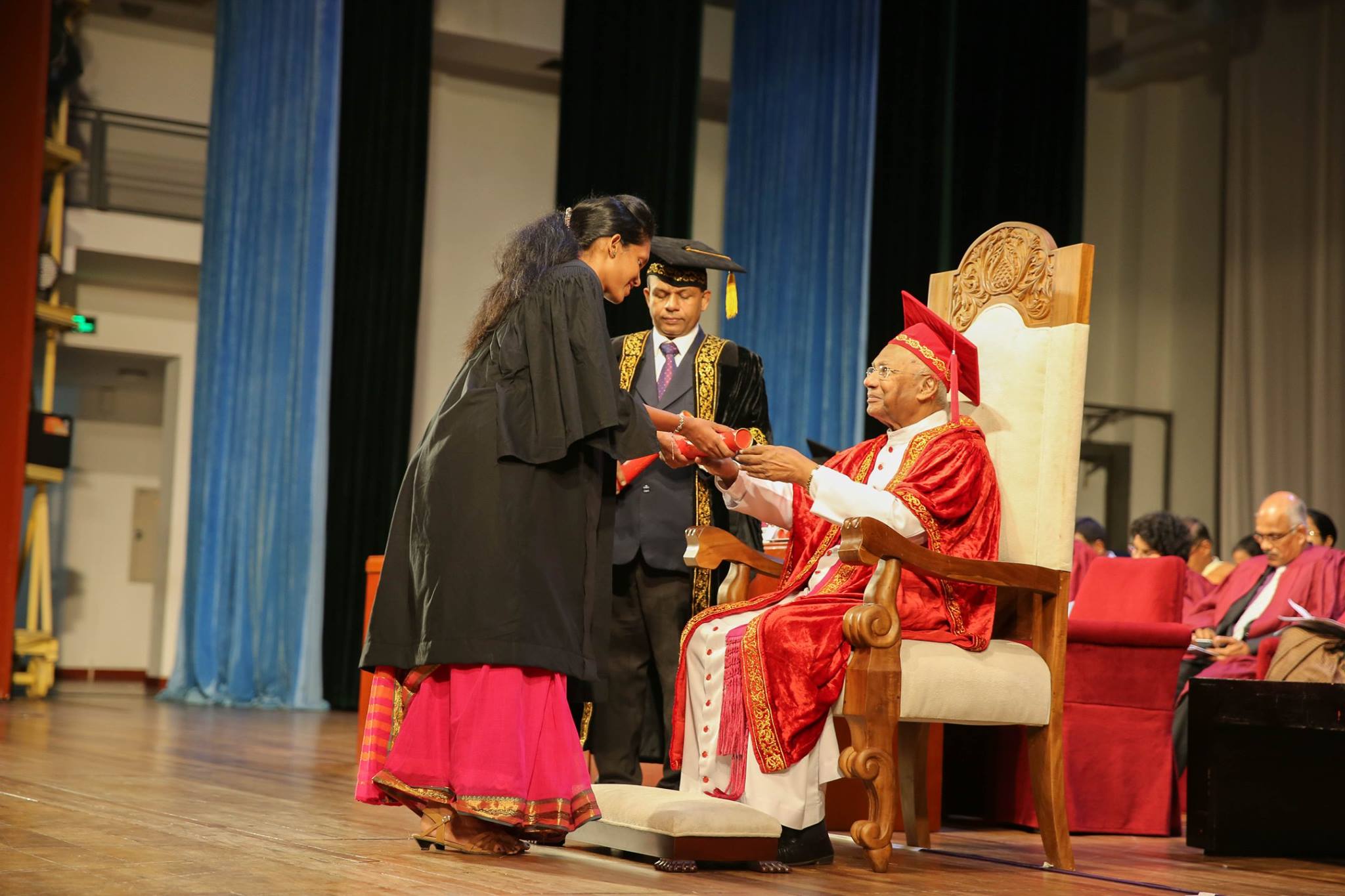 BIT Convocation 2016
The University of Colombo School of Computing held its 13th convocation for the graduates of Bachelor of Information Technology – external (BIT) at Bandaranaike Memorial International Conference Hall (B.M.I.C.H.) on 13th September 2016. The most rev. Dr Oswald Gomis, the Chancellor of the University of Colombo presided the meeting. UCSU took the initiatives to the external degree (BIT) or The Bachelor of Information Technology in 2002 by having the most advanced training resources and experiences in the field of ICT with the expectation of developing the human resources in Information and communication technologies.
With the assist of the expertise of more than 22 PhD, 05 MPhil , 10MSc/ MBA drawn from the University of Colombo, the local Universities  and also from the other reputed international universities from the countries such as  United Kingdom, Scandinavia , Japan Australia etc, BIT has became the first in Sri Lanka. Moreover during the last year more than 30 training institutes spread over the country, have offered the training programs for the BIT degree. Producing qualified ICT professionals in addition to the traditional university outputs, setting professional standards and encouraging students in obtaining skills in commercial ICT applications, giving an opportunity to obtain a degree in ICT for those who are unable to enter to the University and for those who are non-graduates but already work are few examples for the range of objectives of this program.
The minimum duration of BIT is three years.  DIT or the Diploma in Information Technology will be awarded after the successful completion of the course examination of the first year of BIT program and the HBIT will be awarded after the successful completion of second year examination. 33,000 candidates have enrolled to this program since the beginning.  BIT provides a well defined and a gradually updated syllabus which is capable of fulfilling the industrial requirements ultimately. It also provides a wide range of job opportunities for its local and foreign ICT graduates and has been redesigned according to the policy frame work for external and extension programs introduced by University Grant Commission in 2010.
2016 is the 16th consecutive academic year of BIT and in the 13th convocation in 2016 we were able to schedule to award a total of 262 degrees. It is a great pleasure for UCSC to mention that since 2003 a total of 1923 students have been graduated from the University of Colombo School of Computing including 30 first class honours, 115 second uppers and 154 second lowers.