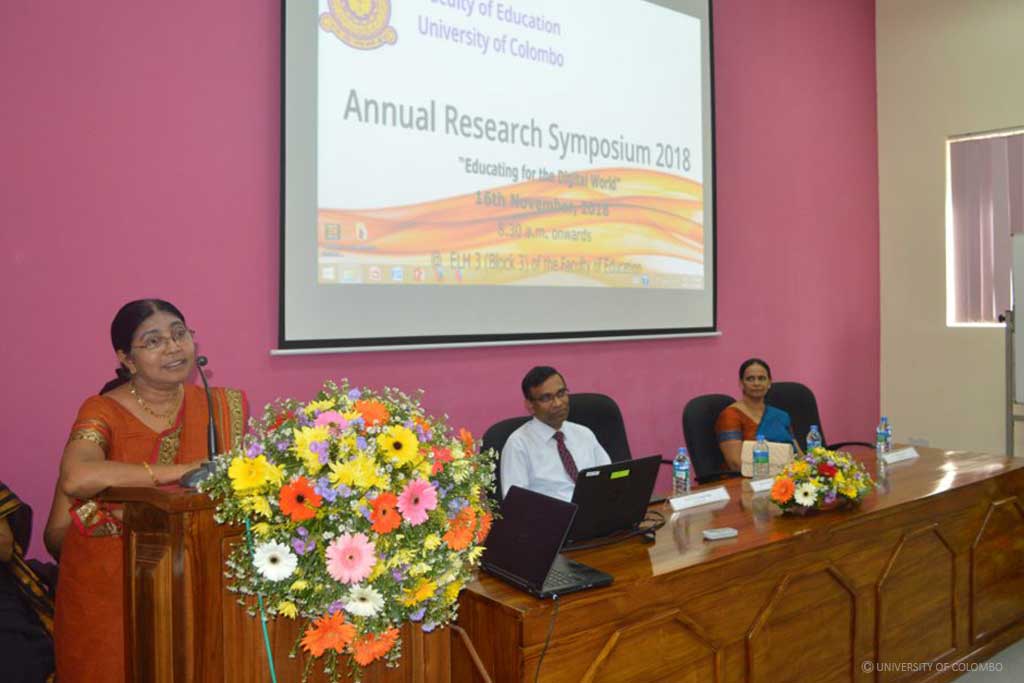 Annual Research Symposium 2018 – Faculty of Education
The Annual Research Symposium of the Faculty of Education was held on 16th November 2018 at the faculty premises. The keynote speaker was the Director, UCSC, Professor K.P. Hewagamage. The symposium was held from 8.30 onwards and there were five successful academic sessions held in the morning and also in the evening.
The Academics and the postgraduate students of the faculty presented 23 presentations throughout the academic sessions. The Panels were chaired by former professors of the faculty as Professor C. Kariyawasam, Professor D.R. Athukorala, Professor W. Kularathna, Professor M. Karunanithy and Professor Raja Gunawardena.