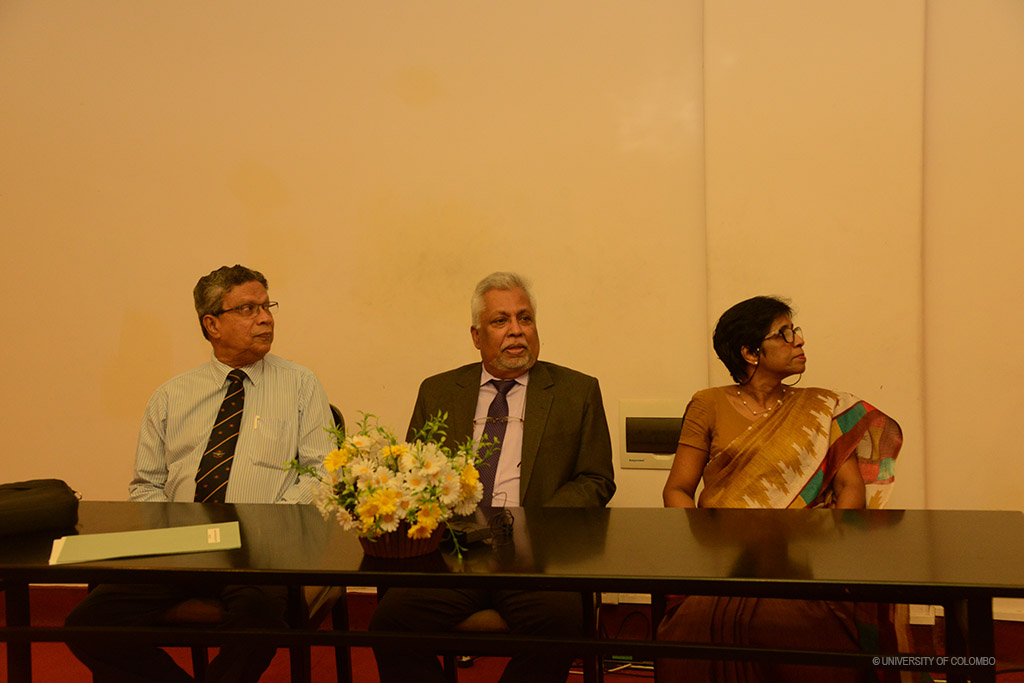 Academic Mentoring Program of Faculty of Medicine
Formal and structured programs on faculty mentoring are conducted by many established Universities across the globe. However, this concept still remains relatively new to many Asian Universities.  The need of a formal mentoring program for the Faculty of Medicine, Colombo was highlighted during the institutional review process carried out by UGC on Sri Lankan Universities (2016). AMP-UCFM was established in September 2016 as a follow up action to the recommendations.
Inauguration and the orientation session (welcome session) for the second batch of mentors and mentees was held on 29th of June 2018 in the Faculty of Medicine.  Senior Professor Lakshman Dissanayaka, Vice Chancellor, University of Colombo. was the chief guest of this event.
Professor Jennifer Perera, Dean Faculty of Medicine, welcomed the audience. Mentors and mentees of the new batch and mentors of the previous batch received the letters of appointment and letters of appreciation respectively from the Vice Chancellor. Vice chancellor expressed his willingness to support to the program and requested the UCFM to take initiatives in establishing academic mentoring in the University of Colombo.
Introductory lecture on "Establishment, program activities and future of AMP" was conducted by Dr. Yamuna Siriwardana (program coordinator, Academic mentoring), followed by a lecture on "Why we need mentoring" by Professor Saroj Jayasinghe (Professor of medicine, Department of Clinical Medicine). Lecture  was followed by a brainstorming session on mentoring conducted by Professor Varuni de Silva (Professor in psychiatry, Department of Psychological Medicine). An interactive session titled "Mentees happiness sessions" was conducted by Professor Wasantha Gunathunga (Professor in Community Medicine, Department of Community Medicine). Professor Narada Warnasuriya, Former vice chancellor, University of Sri Jayawardanapura delivered a lecture on "Professionalism and ethics". This session was attended by mentees, mentors and other academic staff members of the institution.