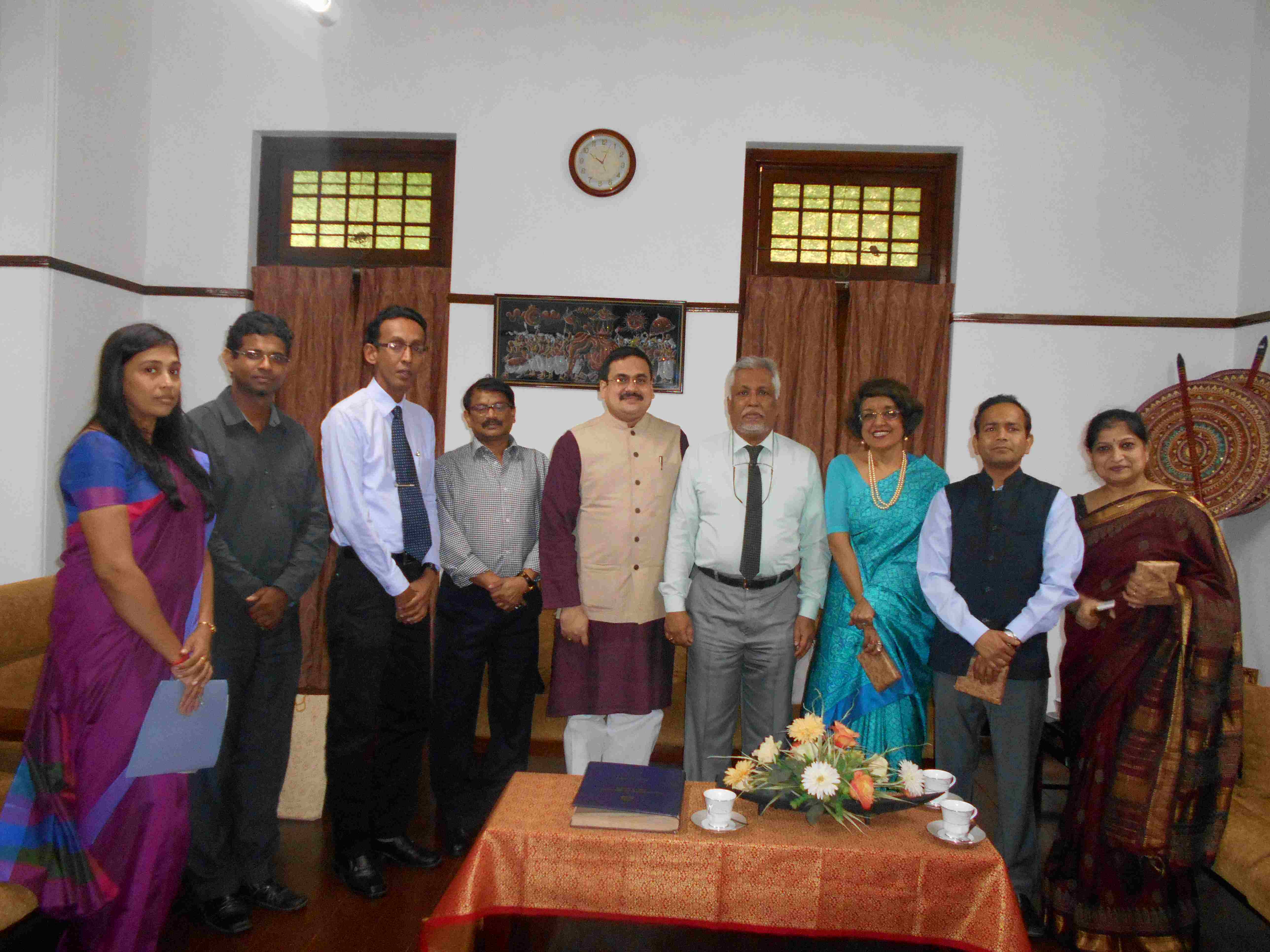 A High Level Delegation from ICCR visited University of Colombo
A High Level delegation from the Indian Centre for Cultural Relations (ICCR), New Delhi visited CCIS on 1st March 2016 at 12.00 pm. The team comprised of Ambassador Mrs.Veena Sikri  (Leader), Prof. Aswini K. Mohapatra, Chairperson | Centre for West Asian Studies, JNU,  Dr. Anirban Ganguly, Director | Dr. Syama Prasad Mookerji Research Foundation and Dr. Varun Veer, Leading Yoga Exponent. Mrs. Rajashree Behera,  Director | Indian Cultural Centre also took part in this meeting.
Prof. Sandagomi Coperahewa,  Director | Centre for Contemporary Indian Studies, Prof. Nayani Melegoda, Dean | FGS, Dr. Nirmali Wijegoonawardena, Head | History Department, Dr. Riaz Ahmad, Visiting Short Term Chair | CCIS and few undergraduates of the University of Colombo also attended the meeting. The team discussed about the past activities and future plans  of the CCIS and shared views with the academics and undergraduates.
On 2nd March 2016 at 9.30 am the ICCR delegation  also met  the Vice Chancellor | University of Colombo and had a brief meeting on  future collaborations and assistance between Indian higher educational institutes and the University of Colombo.