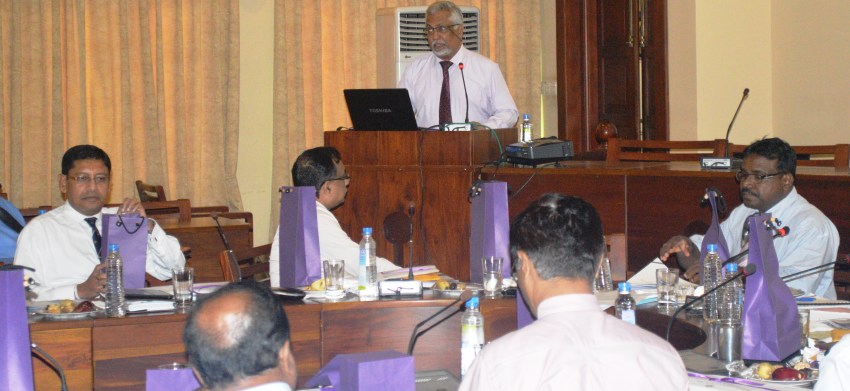 379th Meeting of the Vice Chancellors and Directors (CVCD) Meeting
The 379th CVCD meeting was held on 07th November 2015. Professor Ms Vasanthy Arasratnam, the Vice Chancellor of University of Jaffna chaired the meeting. All arrangements for the CVCD Conference which will be held on 13th and 14th of November 2015 at Wadduwa Blue Water Hotel, were finalized at this meeting. Key discussions were taken at this 379th meeting CVCD meeting.
Further, the Vice Chancellor, University of Colombo made a presentation on Best Practices of the University.
Professor Sumithra Jayasekara, Vice Chancellor, University of Wayamba was elected as the new Chairman and hence the CVCD meetings for the year 2016 will be chaired by the newly elected Chairman.