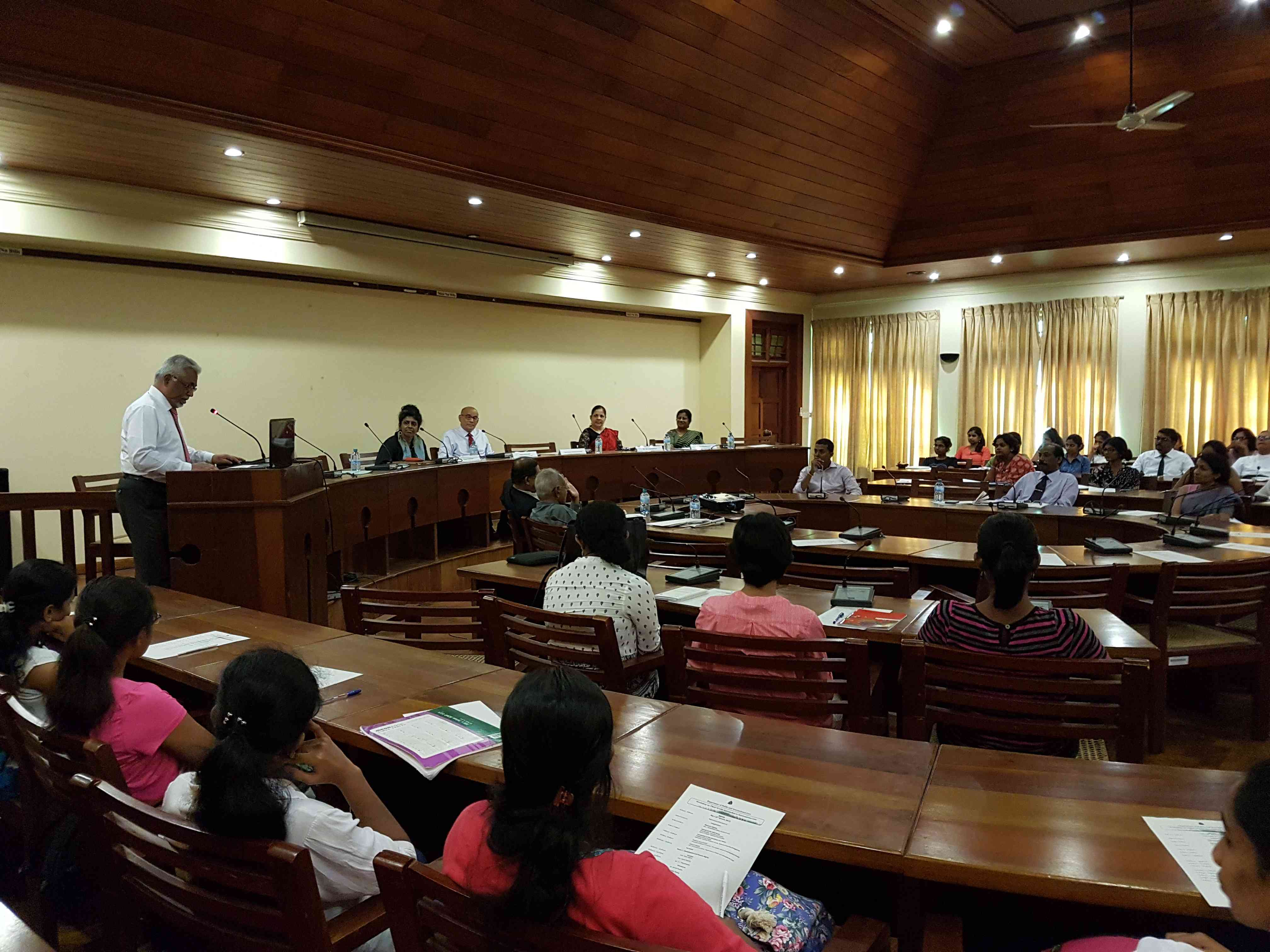 Workshop on Third World Approaches to International Law
A two-day workshop on Third World Approaches to International Law was held at the University of Colombo on 3rd and 4th January. The workshop was organized by the Department of Public and International Law of the Faculty of Law in view of the rising interests in third world approaches to international law (TWAIL). This event marked the first official large-scale conference on TWAIL held in Sri Lanka. The workshop was convened by Prof. Anthony Anghie (National University of Singapore), Prof. Vasuki Nesiah (Associate Professor of Practice – New York University), Mr. VT Thamilmaran (Senior Lecturer – Faculty of Law) and Ms. Wasantha Seneviratne (Head – Department of Public and International Law).
Nearly 100 participants were selected to attend the two day workshop subsequent to a competitive selection process. Participants representing law teaching institutions of Sri Lanka, undergraduate and post graduate students, members of academia, civil society organizations, foreign scholars, local and foreign doctoral candidates and researchers attended the workshop.
The workshop was conducted under thematic segments varying from human rights, globalization, investment law, environmental law, feminism and trade with the view of introducing the participants to various aspects of TWAIL. The workshop highlighted the significance of drawing on TWAIL as a critical legal approach in understanding the implications of colonialism and the modern conception of globalization. How countries react to international influences, economic realities and international politics were some of the key recurring topics that were touched upon in several thematic sessions. Selected panelists and discussants guided thematic sessions by drawing on their experiences and expertise in different fields. Notable scholars, both international and local, graced the occasion through their intellectual contributions to the project of reviving and revisiting the debate on TWAIL. The workshop is expected to function as a stepping stone to further initiatives on contributing to the global debate on TWAIL from Sri Lankan perspectives.
Read More: http://law.cmb.ac.lk/?p=4163