Start
November 19, 2018
End
November 19, 2018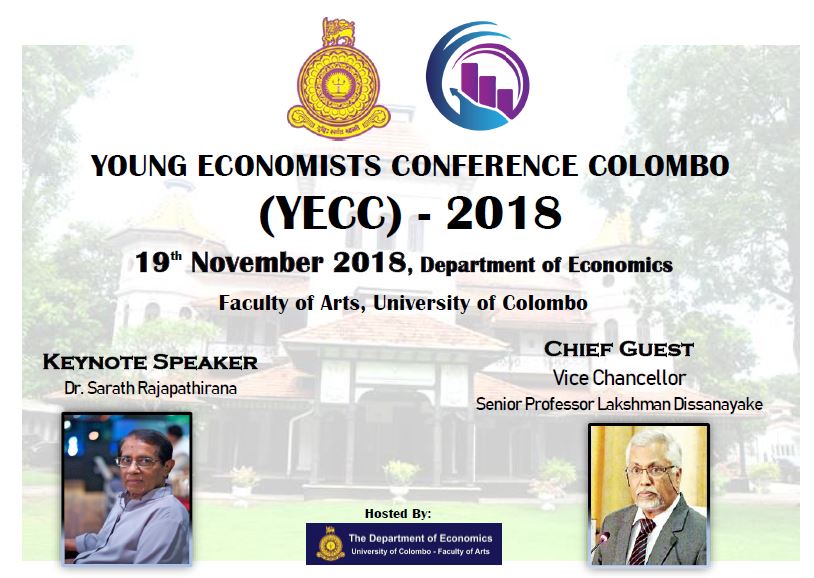 This is an opportunity for the recently passed-out graduates and to the graduates in 2nd, 3rd or 4th years enrolled in Economic special or economic stream. Abstracts of completed researches as well as currently enrolled researches are accepted for presentation.
Students can submit
– Abstracts of their final research with findings and conclusions (recently passed-out graduates.)
– Abstracts of Literature reviews (current students)
– Abstracts of the methodology (current students)
They can submit either as single authors or with their supervisors as co-authored work if supervisors agree (for that supervisor's consent should be emailed together with the abstract).
All the submitted abstracts are reviewed and the best 20 abstracts will be selected for presentation and published in conference abstract book.
Further the best 5 abstracts will be guided to complete as a full research paper and supported them to publish them in an internally reputed (reviewed) journal. [single author or co-authored with the supervisor).