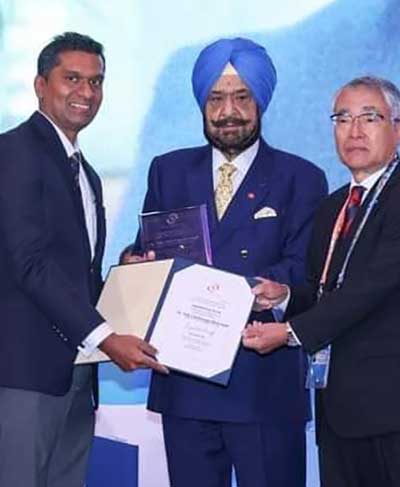 Dr Chathuranga Ranasinghe wins Asia Sports Medicine and Science Award 2022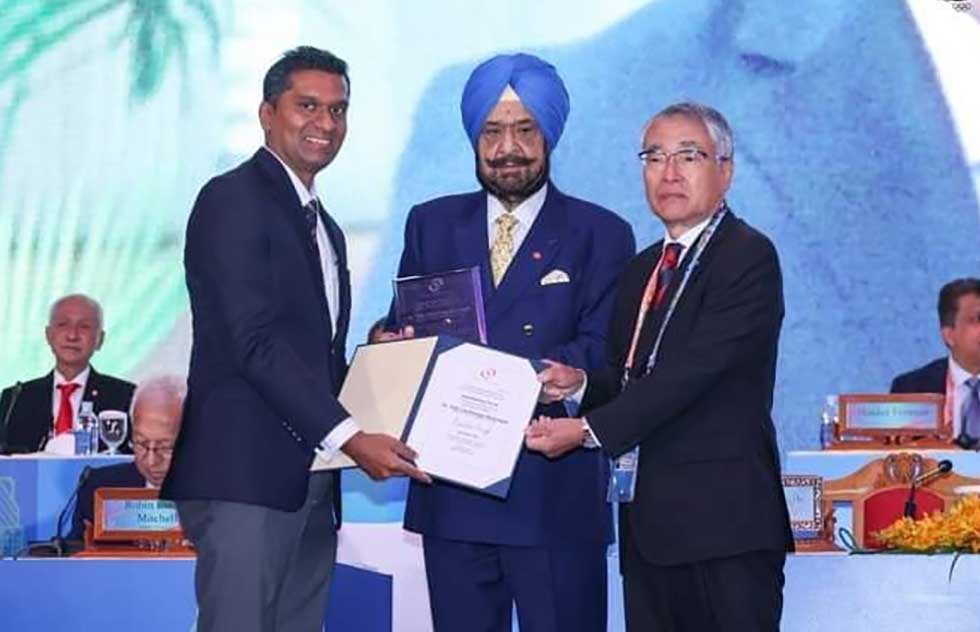 Dr Chathuranga Ranasinghe, The Director of the Sport and Exercise Medicine Unit| Member of the Medical Committee, National Olympic Committee Sri Lanka | Senior Lecturer, Department of Allied Health Sciences, Faculty of Medicine, was awarded the 7th Sheikh Fahad Hiroshima-Asia Sports Medicine and Science Award in line with the Asian Games 2022, by the Hiroshima City Sports Association, Hiroshima, Japan at the General Assembly of the Olympic Council of Asia (OCA) (Mother organization of all 45 National Olympic Committees (NOC)/countries in Asia) on the 4th October 2022 in Phnom Penh, Cambodia.
This is a prestigious award given to one scientist/ doctor from Asia once in 4 years in recognition of the scientific/ medical contribution to sports and achievements in the Asian region. It's a competitive award where individuals are nominated from NOCs of member countries and selected by an independent expert panel. This award is given first time to a Sri Lankan and has brought international recognition to Sri Lanka and University of Colombo which will open avanues to build collaborations and facilitate science/ technology transfer.
Media Courtesy: National Olympic Committee of Sri Lanka