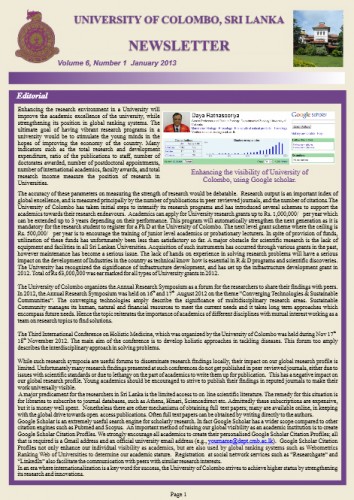 Enhancing the visibility of University of Colombo, using Google scholar.
Volume 6, Number 1, January-2013
Enhancing the research environment in a University will improve the academic excellence of the university, while strengthening its position in global ranking systems. The ultimate goal of having vibrant research programs in a university would be to stimulate the young minds in the hopes of improving the economy of the country. Many indicators such as the total research and development expenditure, ratio of the publications to staff, number of doctorates awarded, number of postdoctoral appointments, number of international academics, faculty awards, and total research income measure the position of research in Universities.